From porcelain manufacturer to tabletop specialist
BHS tabletop AG has a long tradition and strong roots. In 1814, it started operations as the C. M. Hutschenreuther porcelain factory. 1879 was the birth year of the SCHÖNWALD porcelain factory, followed in 1881 by the founding of the BAUSCHER porcelain factory in Weiden.
An unsentimental decision paved the way to the top of the world: in 1998, the company separated from the consumer business, changed its name from Hutschenreuther AG to BHS tabletop AG, and since then has concentrated entirely on the growing market of professional out-of-home catering.
We continue to sharpen our targets with a smart, prudent management, meaningful alliances and a quick response to occurring market changes. Thus, BHS tabletop has consistently expanded its competencies and offers tableware solutions for a wide variety of industries. In doing so, it not infrequently acts as a trendsetter in the international gastronomy scene. With the introduction of PLAYGROUND, a trend range with unusual articles, different materials are combined to form a tablescape. As a tabletop specialist, we keep up with the times and round off our range with Vitrified China and our latest brand HEART&SOUL.
Innovative solutions for Industry 4.0 succeed with PABIS, where an RFID chip is applied to porcelain and transmits individual information directly to the cash register. An advance that modern company restaurants from BOSCH or BASF are enthusiastic about.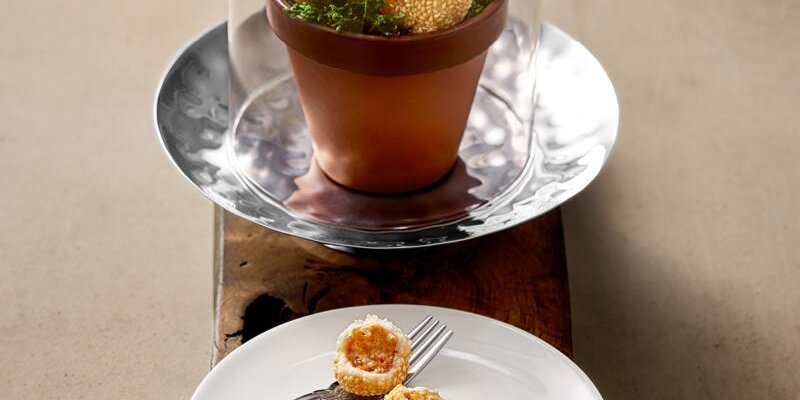 Growing competencies
Two of the most traditional and globally successful professional porcelain brands are gathered under the umbrella of BHS tabletop: BAUSCHER and SCHÖNWALD. In 2017, BHS expanded its tabletop portfolio with PLAYGROUND. A constantly changing trend range that is designed, developed and marketed in-house. HEART&SOUL will complement the range with items from Vitrified China from 2023, thus completing the concept of BHS tabletop - The Tableware Company.
Tools & Technologies (T&T), based in Schönwald, has also been part of the company family for a long time and specializes in toolmaking. As an innovation partner of BHS tabletop, T&T provides the entire spectrum of tool and mold making, as well as automation technology and special machine construction, not only internally, but also for external customers.
ONE BHS
The group has boosted its sales strength on the basis of international alliances: BauscherHepp Inc. represents the tabletop expertise of BHS in the North American market with a committed sales team and its own showrooms in Raleigh, Chicago and New York. The long-established English company Artis joined the BHS Group at the end of 2014. It markets a complex, comprehensive package of tabletop products in the United Kingdom and Ireland.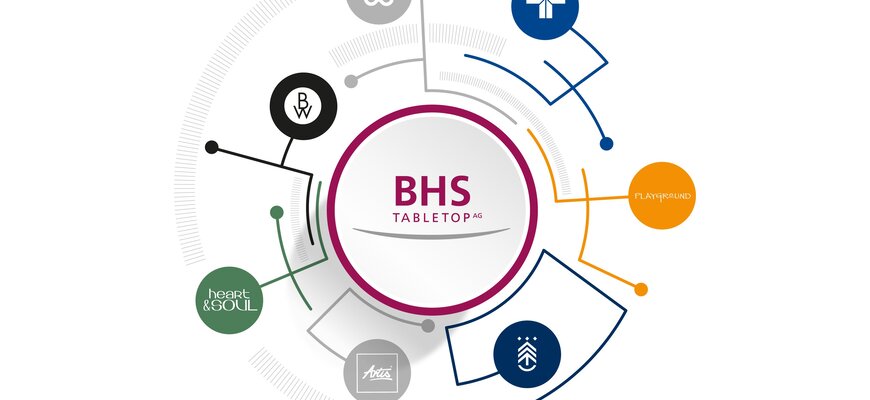 Success needs a permanent culture of change
Those who wish to remain on the road to success should not just look to the past. The management team of BHS is experienced in breaking away from past success patterns and breaking new ground – and therein lie the roots of BHS tabletop AG.
Sometimes it makes more sense to swim against the current. Besides careful management of standard processes, we make sure to allow room for new and unexpected things. We exceed limits – both in our minds and within our organisation. This starts with us not condemning mistakes but instead seeing them as an opportunity and continues in permeable structures that openly communicate with one another – from the company management to the employee on the assembly line. New ideas can only arise from cooperation beyond the departmental boundaries.
As the Executive Board, we see ourselves as a key player whose mission is to establish a harmonious collaborative effort, which is the prerequisite for our business model as a modern service and logistics company serving extremely heterogeneous target groups. This has allowed us to grow into a stable, future-proof company that competes confidently in the international markets. The future of our company lies in the sustained capacity for change.
BHS tabletop AG is a member of the Serafin diversified group of companies, whose family philosophy of entrepreneurial tradition dates back more than 150 years. Following the principle "responsibility derived from tradition", Serafin invests in, and develops companies whilst applying this foundation with all stakeholders. Serafin's development is complimented through the expertise of advisory board members Prof. Dr. Bernd Gottschalk, Wolfgang Ley and Prof. Dr. Heinrich von Pierer.
ABOUT US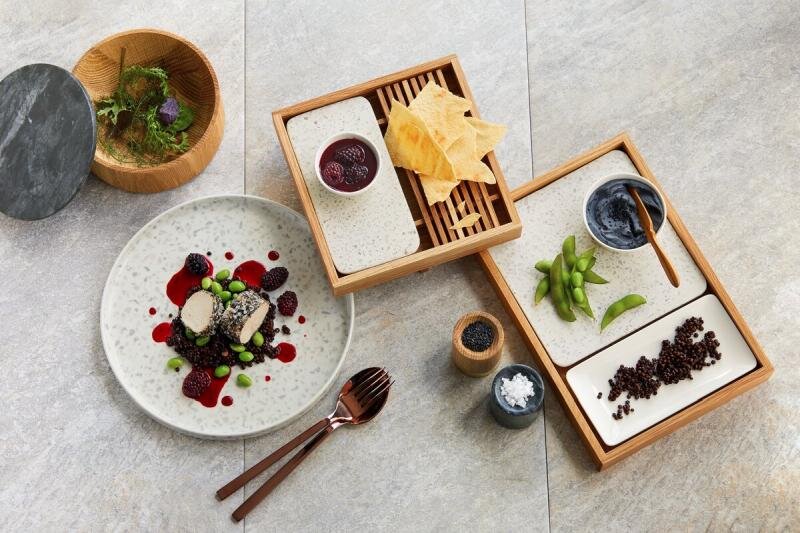 Meet the Tableware Company
Unlike many companies, BHS did not relocate production to low-wage countries in the 1990s, but has invested around 80 million euros in domestic production sites since 1998. Today, our technology is world-leading. Flexibility, professionalism, state-of-the-art production facilities, our own toolmaking shop, automation technology and special machine construction developed in-house, environmentally friendly targets - all these factors give us a competitive edge, and everything is "Made in Germany". The second quality offensive that is indispensable for us is the consistent investment in the further training of our employees. Because we are convinced that a knowledge edge in the market separates the wheat from the chaff.
Im Gegensatz zu vielen Unternehmen verlagerte die BHS die Produktion in den 90er Jahren nicht in Billiglohnländer, sondern hat seit 1998 rund 80 Mio. Euro in die heimischen Produktionsstandorte investiert. Unsere Technologie ist heute weltweit führend. Flexibilität, Professionalität, modernste Produktionsanlagen, ein eigener Werkzeugbau, eigenentwickelte Automatisierungstechnik und Sondermaschinenbau, umweltschonende Ziele ­‒­­ als dies sichert uns Wettbewerbsvorteile, und alles "Made in Germany". Die zweite für uns unerlässliche Qualitätsoffensive ist der konsequente Invest in die Weiterbildung unserer Beschäftigten. Denn wir sind überzeugt, dass Wissensvorsprung im Markt die Spreu vom Weizen trennt.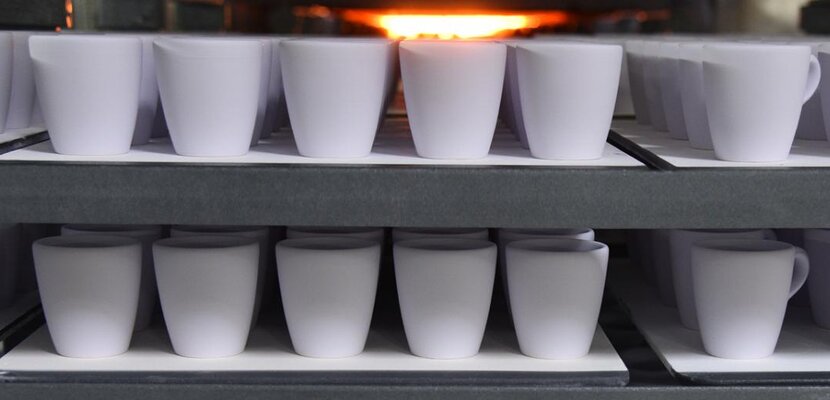 All Porcelain is not the same
Hotel porcelain has to be particularly tough. To ensure that it does not show the daily stresses and strains in large kitchens, it requires not only a special recipe for the porcelain mass and the glaze, but also careful control of the firing process in the up to 70-meter-long kilns at our Schönwald and Weiden sites. Knowing which requirements the porcelain must meet in later use determines the additional processing steps that make our products suitable for gastronomy. The great art of porcelain production is to produce exactly the same quality every day and to stand out from the rest in the definition of perfect quality.
In order to translate the most important trends into products in our fast-moving times, the time frames for the development of a new porcelain series are constantly shortened and optimized at all stages. Only flawless transfer of ideas into production guarantees success. Ceramic excellence is only achieved by those who creatively think outside the box every day and allow their ideas to take shape with commitment, meticulousness and high-tech.
Location Weiden
Our production plant in Weiden (Upper Palatinate) is not only the cradle of gastronomy porcelain, founded in 1881, but with a capacity of almost 30 million pieces/9,000 tons of porcelain per year, it is today one of the largest porcelain production facilities in Europe. Approximately 400 employees work in the most modern and highly automated production facility for porcelain in the world, starting with the first shaping steps and ending with fully automated sorting. Up to 120,000 plates and cups leave the plant daily for the logistics center in Selb. At the Weiden site, BHS tabletop is one of the most important employers in the region.
In order to guarantee the quality of our products, investments were made in 2018, for example, in the latest generation of automatic sorting equipment. In addition to completely square pieces, plates made of Noble China, complicated reliefs and festooned items can now also be sorted. Not only are shape defects, iron stains, cracks, pinholes or edge damage automatically detected, but even irregularities in relief patterns, for example. Up to 800 pieces per hour can be sorted in this way, and at the same time the defects in the goods can be recorded statistically.
Machine loading, fettling, garnishing, glazing, spraying, painting - robots are indispensable helpers at all stages of production. One of the most innovative developments in recent years is the automatic garnishing of handles on cups by machines. This is a robot technology that was developed jointly with BHS. One thing is important to us here: the use of robots has so far not resulted in any layoffs for operational reasons. On the contrary: the cooperation of robots and well-trained personnel results in high-quality porcelain at competitive prices and secures jobs.
Location Schönwald
The Schönwald plant (Upper Franconia), which specializes in the production of complex articles in the sense of competence centers, has been equipped with the world's most modern firing technology since 2018. At a similarly high technological level to Weiden, Schönwald has a level of flexibility previously unheard of in the industry thanks to the new full-fiber fast firing kilns. Around 350 employees now produce a highly complex range of more than 1,100 articles and ensure that BHS, as a specialist in hotel porcelain, is one of the most renowned manufacturers in the world.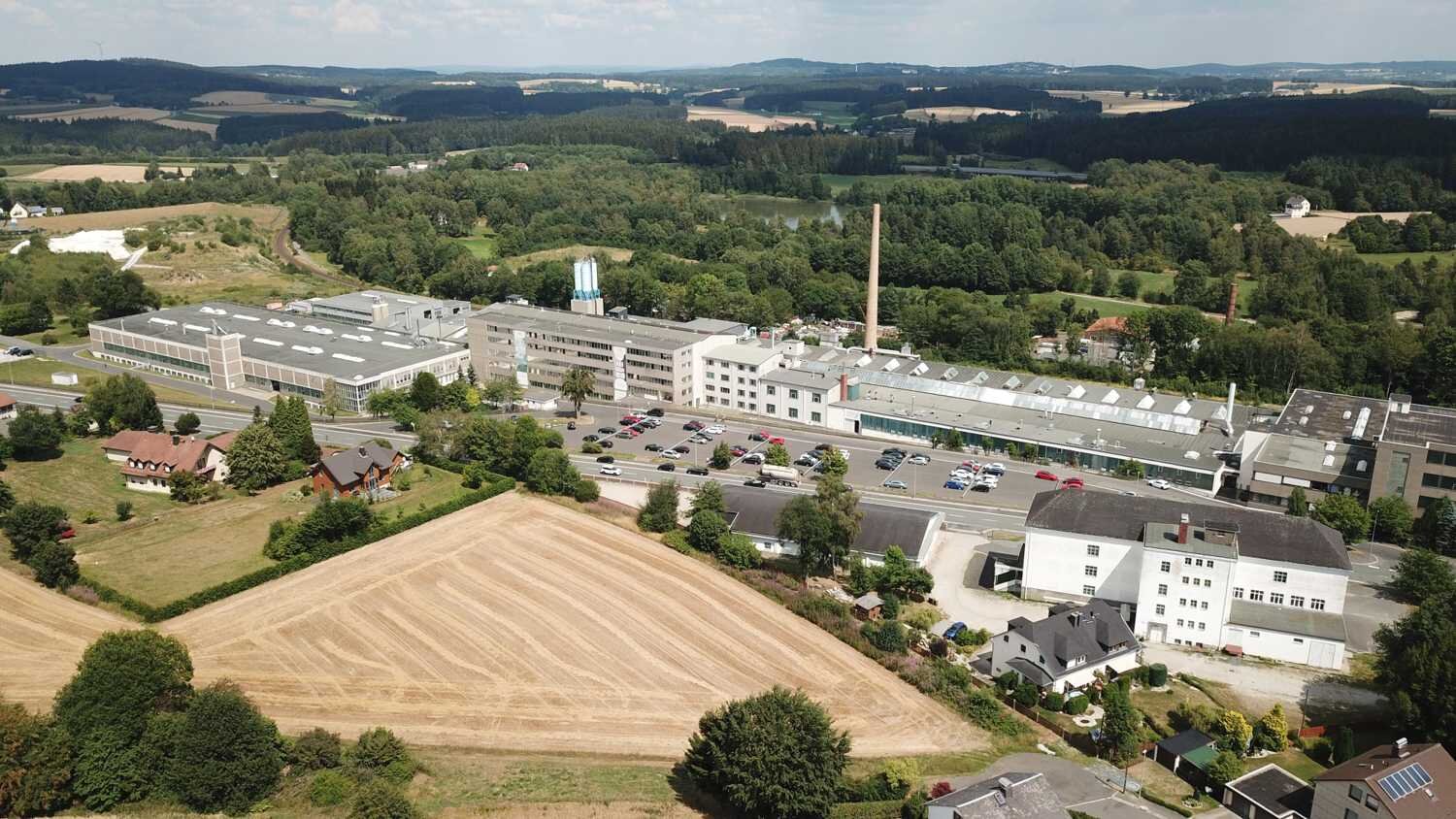 Equipped with 56 high-speed burners, 56 m long and 4 m wide - the state-of-the-art annealing furnace installed at the Schönwald plant in 2018 not only increases the site's flexibility and production capacity to 12 million pieces/4,800 t of porcelain per year. The forward-looking technology enables the furnace to be switched on and off as required, making it a key component in the energy-optimized, sustainable production of porcelain and an important contribution to ensuring competitiveness. With a throughput time of 13.5 hours, it works faster than its predecessor. Around 40 carts can be accommodated at any one time in the kiln, which is designed for a maximum temperature of 1,100 degrees, but in practice is operated at around 950 degrees.
These days when our products were created on the drawing board and at the wheel are long gone. Design and construction is done by CAD (computer-aided design). In the model department, 3-D scanners and 3-D printers replace tedious modeling by hand and enable plastic models to be created in the shortest possible time. With the tool shop directly connected, this results in a very high reaction speed.
Location Selb
Decoration and logistics centre
The control center for our highly efficient and effective supply chain is located directly in Selb. In the Decoration and Logistics Center (DLZ), highly automated processes ensure that up to 10 million pieces of porcelain can be decorated each year and that up to 40 million pieces are shipped around the world via our ramps. Due to the close proximity of order processing, manufacturing, warehousing, shipping and customs, our employees ensure the high level of service.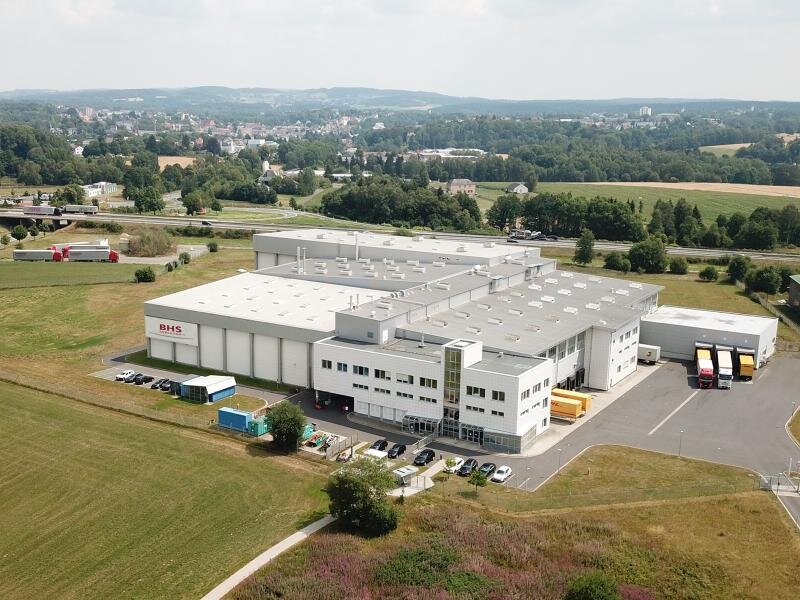 Twelve aisles, twelve storage and retrieval machines, 120,000 storage locations - connected with over 700 meters of conveyor technology, 11 lifters and 60 transfer units. Modern warehouse technology has been ensuring fully automated processes in the decoration and logistics center since 2002. Following the principle of goods to man, our logistics is able to handle customer orders quickly and reliably, regardless of size and structure. Orders of average size are processed within two hours from order entry and approval to shipment ready for dispatch. Through the interaction of people and technology, BHS thus processes more than 70,000 shipments per year in the DLZ - always with the goal of providing customers with reliable service.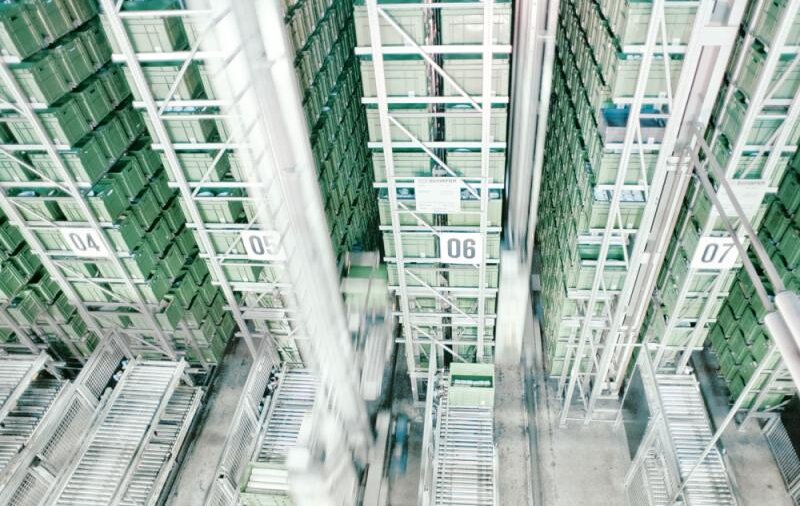 The decoration of porcelain, whether as a standard offer or individually designed according to customer requirements, plays a major role for us. At BHS, here, too, you will find a perfect interplay of well-versed and experienced people and machines. Robots are not only used for simple handling and transport tasks. While spraying robots are now state of the art at many manufacturers, programs have been developed at BHS that make it possible for so-called painting robots to wield the brush and, following the trend for rustic decorations, apply color to the white porcelain.