Serving food hot and fresh - for the well-being of patients. This is made possible with our porcelain, which is manufactured with a precisely flat bottom. Thanks to this formal design the dishes with the food are not damaged by contact with the ceramic or aluminum hob or a contact evenly heated or kept warm by contact with the ceramic. Heat losses are avoided. The enormous heat storage capacity Schönwald system porcelain also saves energy. energy. High-performance insulated individual covers together with a thermal separation in the separation in the system trolley, that the dessert or the salad, served on the same tray, stay cold.
HEALTHCARE PARTNER
Tableware with plain bottom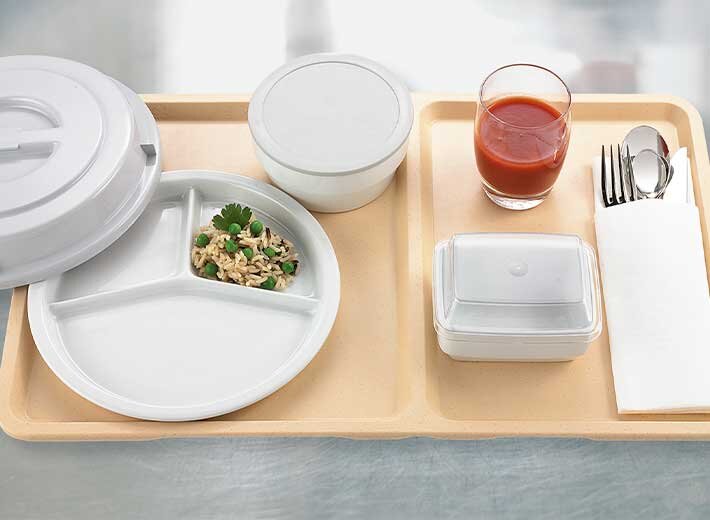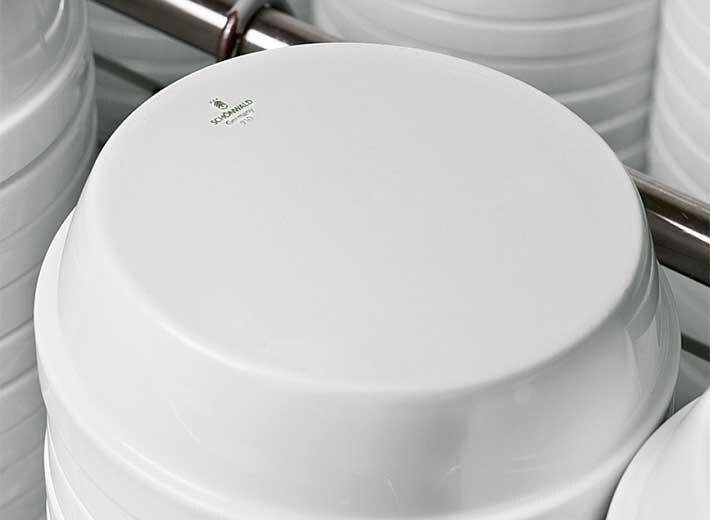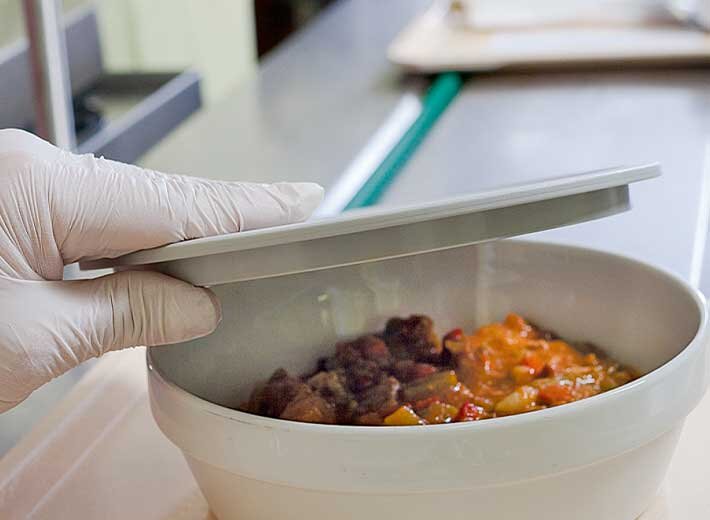 Contact heating processes are highly efficient systems that require perfectly matched porcelain required. This is the only way to achieve can be achieved in food distribution. As an experienced manufacturer SCHÖNWALD knows and develops high-performance porcelain with the system providers to develop high-performance porcelain, porcelain that fits precisely to the contact surfaces of the heating plates or heating trays.