PABIS - Industry 4.0
A modern checkout technology that recognizes without error which food is on the plate and calculates the exact price? This is not a dream of the future but "payment by intelligent solutions". In short: PABIS.
Video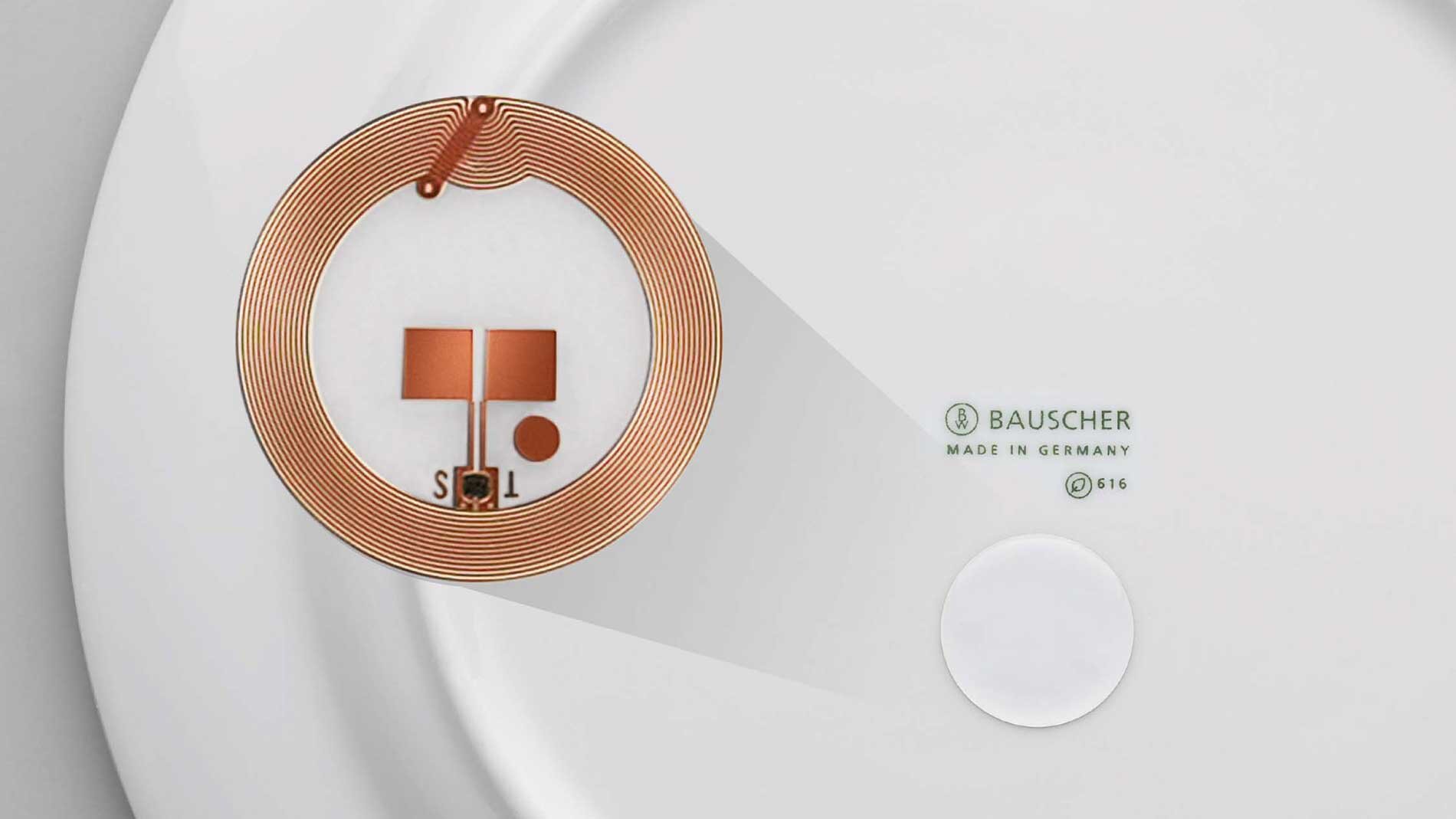 Pabis – the first intelligent plate.
Pabis (payment by intelligent solutions) allows payment processes at cash registers to be automated and substantially reduces process costs.
RFID (Radio Frequency Identification) technology allows easy tracking of a product.
Individual information is transmitted in a contactless process via a radiocontrolled chip (transponder).
On the basis of this technology, Bauscher worked with avus Services to develop an almost 100 % accurate payment solution for the professional catering sector.
Pabis consists of various components:
A transponder fixed to the underside of the tableware.
Wireless antenna stations at the counter or cash register and a till system that reads in the transponder data and deducts the relevant amount from the diner's magnetic card.
The chip automatically identifies the meal on the tableware and transmits the data wirelessly to the till, where the customer can pay by card which is a quick and easy procedure.
Pabis can also be linked to an inventory management system, so that sold products can be quickly reordered and restocked, ensuring a high level of planning reliability.