Healthcare
Schönwald
INDUCTION
Professional porcelain with high-tech coating
A highly intelligent principle: Effective basis is formed by the special silver coating of the bottoms of our SCHÖNWALD induction porcelain. At the copper coil in the induction trolley/docking station, high-frequency current is supplied, so that between the coated porcelain and the coil carrier a electromagnetic alternating field
is created. The heat generated by this in the silver coating is evenly transferred to the porcelain. Dishes can be heated to exact temperatures very quickly - hygienically flawless and HACCP-compliant. The highlight: Uncoated porcelain with cold dishes on the same tray remain cold.
INDUCTION - MODERN TECHNOLOGY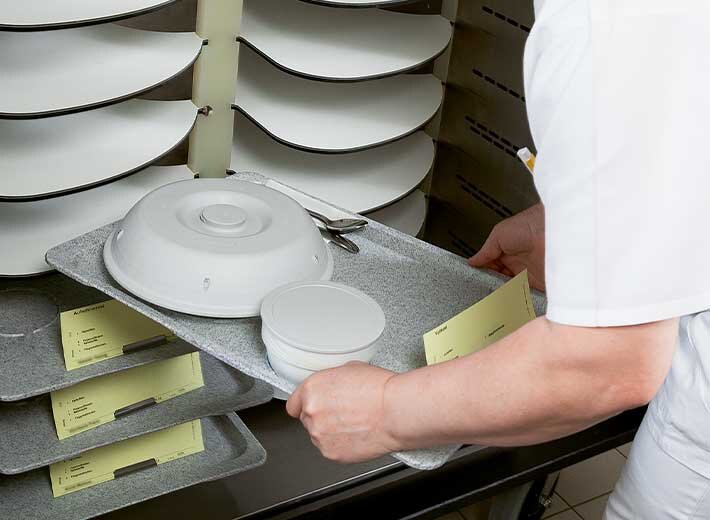 Tableware for induction systems
The generation of heat by induction is modern technology that can only develop its potential with a high-performance porcelain. As a professional porcelain manufacturer with many years of experience in food distribution we develop induction dishes that perfectly meet these high demands.