BAUSCHER porcelain for gastronomy
For pros by pros: The professional porcelain is made in Germany. The high-quality, functional pieces impress with their contemporary and durable design. For more than 140 years, Bauscher's in-depth understanding of market conditions and customer processes has made it one of the leading international provider and system partner of unique industry solutions that combine hygiene, technology and cost-effectiveness.
BAUSCHER tableware: function shapes design
Based on market and trend analyses, BAUSCHER develops creative forms and solutions for interesting food presentations that also facilitate use. For the star chef as well as for the serving staff, the caterer or the person in need of care. The result is BAUSCHER's characteristic functionality, thought out down to the last detail, combined with aesthetic design.
BAUSCHER offers the whole range
Solution-oriented concepts, own product development
Multiple award-winning design
Shape language with function and always close to the trend
Professional porcelain in three material variants: Hard porcelain, Duracream, Noble China
Modern research and testing laboratories
BRAND
BAUSCHER in Numbers
pioneer in the porcelain industry.
pabis - plate with transponder chip.
BAUSCHER Weiden: Pioneer since 1881
The inventor gene is firmly inscribed in BAUSCHER's DNA. It is to this that the brand owes its agility in seeking answers today to the issues of tomorrow. Our courage and wealth of experience make us the most widely used professional porcelain in the world.
Inventors of hotel porcelain: the BAUSCHER brothers
Revolutionary design: B1100. First system tableware with space-saving design.
Novel look: Carat. First relief system tableware of its time
First intelligent tableware: Pabis. Porcelain combined with RFID technology from avus.
Functional added value: Airflow. Shortened cooling and heating through air exchange.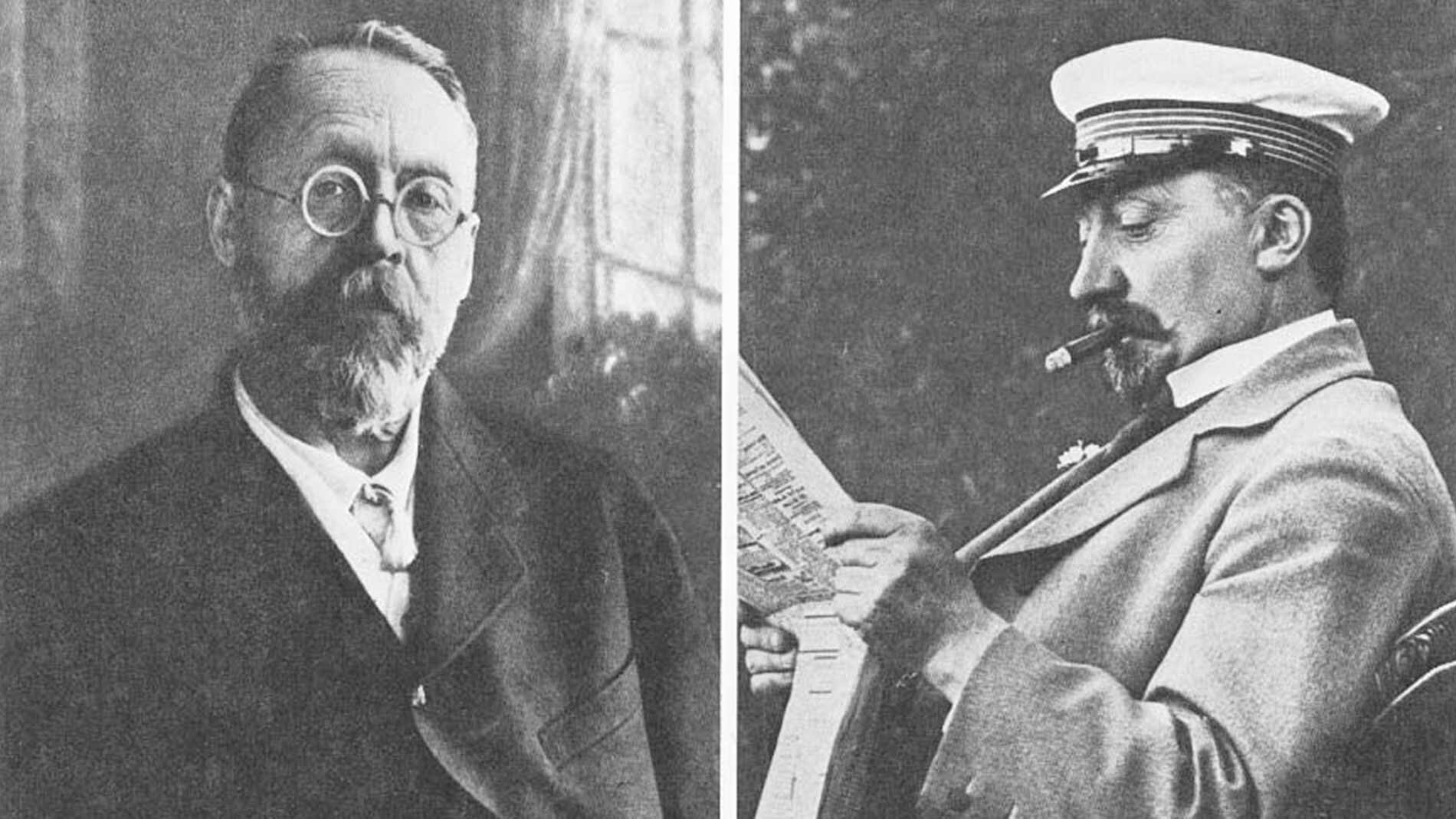 BAUSCHER "Made in Germany"
Our hard porcelain is one of the hardest materials in the world. Using the best raw materials and a sophisticated composition of kaolin, quartz and feldspar, we create a porcelain with premium quality, which has proven itself in use in the catering industry for over 135 years.
Highest possible porcelain and glaze hardness, due to firing temperatures above 1,400 °C
Durability, due to impact-resistant edges, abrasion- and scratch-resistant glazes
Hygienic harmlessness, due to smooth and resistant glaze
Very good temperature storage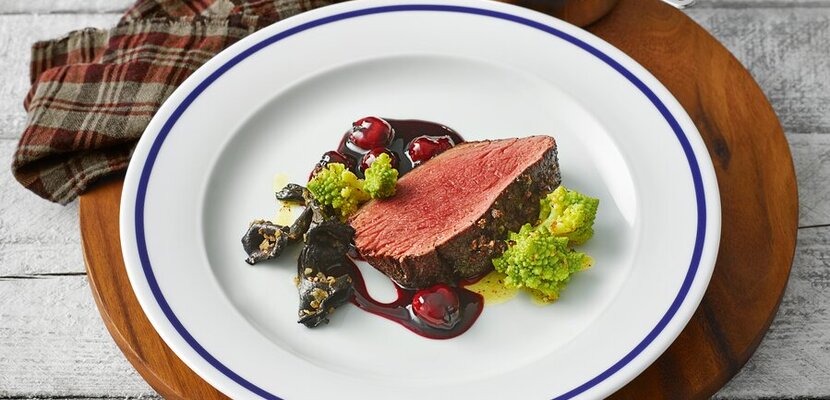 Discover the novelty COUNTRY HOUSE in beige!
Like fresh from the potter's wheel, the handmade tableware convinces with its authentic potter's look and clearly visible turning grooves that are reminiscent of real ceramics. Whether in rustic country style or trendy industrial style restaurants - the handcrafted look of ceramic tableware is versatile. Rely on the outstanding properties of porcelain and glaze achieved at a firing temperature of 1,400 °C. COUNTRY HOUSE - the ideal choice for gastronomic use!
NEW: Platters from PURITY REFLECTIONS
PURITY REFLECTIONS is a real eye-catcher, because the facet-cut relief does the rim plates credit. Various light reflections make the rim sparkle like a diamond and make this collection a noble experience in front of the guest. The new platters offer plenty of space to drape the food individually.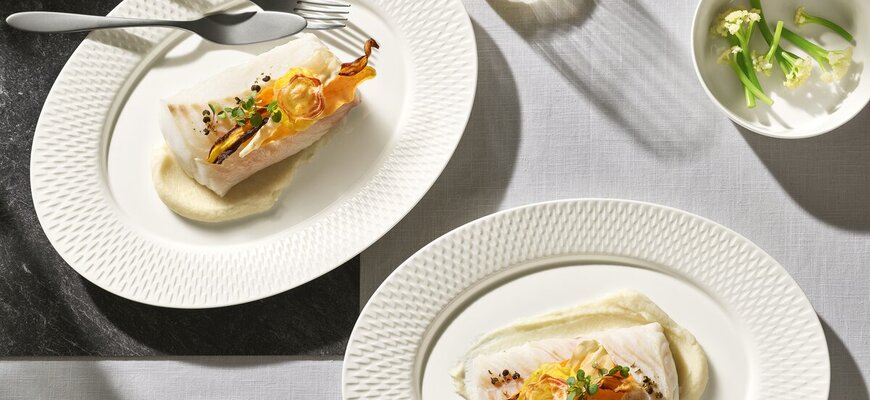 Bauscher noble china 
BAUSCHER PURITY a classic
Reference: Restaurant Pageou
On the finest BAUSCHER porcelain, Ali Güngörmüş serves his guests refined food creations that play with the flavors of Mediterranean and oriental dishes. In doing so, Güngörmüş relies on the unobtrusive aesthetics of the highly elegant PURITY porcelain collection, which fits in perfectly with the open, bright and inviting concept of the "Pageou". The restaurant offers space for around 70 people à la carte, a closed party of 100 people or a standing reception for 150 guests.
The newsletter about porcelain quality
Hard porcelain, Noble China or Duracream: BAUSCHER stands for porcelain quality. Subscribe to our newsletter and we'll explain what it's all about.