News & expertise
Make the right decisions for your gastronomy business and get the most out of your business. Learn the secrets of successful restaurateurs - from proven expertise to industry-relevant news - on our The Tableware Blog.
All articles
Gastronomy news and expertise: Insider tips for your success in the industry
Are you a restaurateur and want to keep your business on the road to success? Then you've come to the right place with our The Tableware Blog! From operational strategies to valuable expertise and interesting news, you'll find valuable information to help you continually improve your gastronomy.
Learn firsthand how to optimize your gastronomy business and gain a competitive edge. Don't miss any more important information - sign up for our newsletter now and stay one step ahead!
Gastronomy insights: Latest news and valuable expertise
In the fast-paced gastronomy industry, latest news is critical. From the latest industry-relevant topics to innovative technologies, keep up to date with the latest developments to keep your business contemporary and engaging. Our experts provide you with great insights into the current gastronomy scene.
News from BHS tabletop
In addition to general expertise and the latest industry developments, we would also like to offer you insights into our company. Learn more about our success story, our products and our unique corporate philosophy that makes us a reliable partner for gastronomy businesses worldwide.
We're happy to share the insights and expertise we've gained over the years to help you achieve your gastronomy goals. Find out first-hand how our solutions and services have helped many restaurateurs optimize their businesses and achieve sustainable success. We are proud to be part of your success story and look forward to supporting you with our expertise.
Materials under the magnifying glass: News and expertise for restaurateurs
From porcelain to ceramics, wood, glass, cast iron, stone and much more, we present detailed insights into the properties, processing and possible applications of our materials. Our range is continuously expanding, and every year we proudly present our latest innovations and designs. This keeps you up to date with the latest developments in the gastronomy industry and gives you access to top-class expertise to help you implement your gastronomic ideas and concepts in the best possible manner.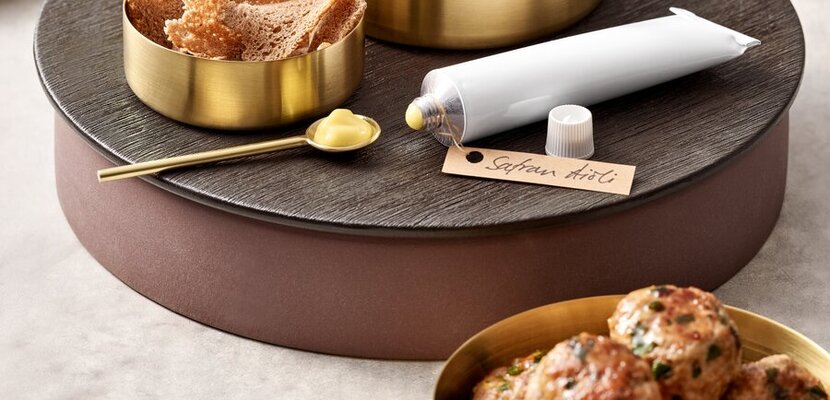 Stay up to date: Sign up now for our exclusive newsletter!
Never miss important news and valuable expertise again! Sign up for our exclusive newsletter today and receive regular insider insights for your success in the gastronomy industry directly to your email inbox.