Care instructions for porcelain and other materials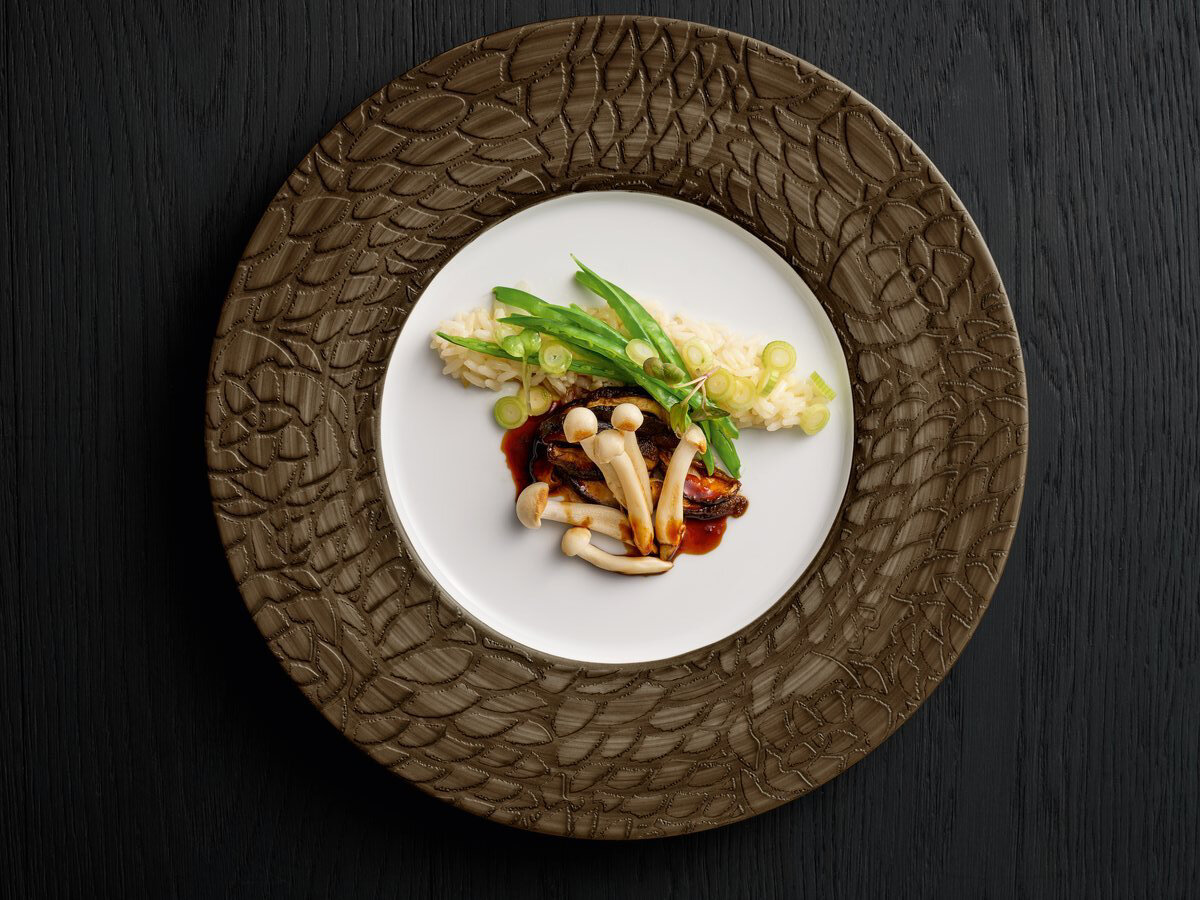 Instructions for the care of porcelain with and without decoration
Porcelain from BHS tabletop is sealed with a particularly hard glaze during the 2nd firing (over 1,400 °C firing temperature). This provides the typical gloss and protects the porcelain from soiling and mechanical influences.
Decorated porcelain is fired a third time at a temperature of 1,250 °C using lead-free, environmentally compatible inglaze colors. During this process, the decoration sinks into the glaze of the porcelain and combines with it to form a single unit. This is why decorated porcelain is just as robust as undecorated hard porcelain. The colors also remain permanently bright.
Dishwasher safe porcelain
Both white and decorated porcelain from BAUSCHER and SCHÖNWALD is 100% dishwasher safe. Due to the inglaze decoration, the decorations can withstand at least 3,000 wash cycles and retain their color intensity.
Please rinse only with detergents and dosages recommended by the appliance manufacturer. If the dosage is too low, starch residues may remain on the glaze and build up to form an unhygienic layer.
Porcelain in the microwave
Undecorated porcelain is suitable for use in the microwave. Due to the inglaze decoration process, decorated porcelain is basically suitable for microwaving. However, it depends on the porcelain color used. Decorations with precious metals such as gold, silver or platinum should not be used in the microwave. Damage to the decor and the appliance may occur.
Tip! Easily remove cutlery abrasion on porcelain
Over time, metal or cutlery abrasion can form on the porcelain dining surface. This is because hard porcelain is harder than metal. Measured in Mohs hardness, metal has a hardness of 5-6 and porcelain 6-7. Thus, metal cannot damage the glaze, only metal abrasion occurs. This abrasion is easily removed with a rinsing sponge and a cleaner, e.g. "Etolit".
Handling of porcelain with high-end decorations (steamed or sandblasted)
Please stack steamed plates and platters or with sandblasted decorations on top of each other from above and do not push them into each other sideways. The feet of the plates and platters can scratch the decorated surface. To prevent this, it is recommended to use an intermediate layer of molleton, fleece or kitchen crepe when storing in a stack.
Please do not place strongly staining foods, e.g. spice pastes, on sandblasted surfaces. These discolorations usually cannot be completely removed with a rinsing sponge and "Etolit". Please treat discolorations and light scratches in the high-gloss surfaces of vapor-deposited items with a suitable silver care product (liquid cleaner, silver care cloth).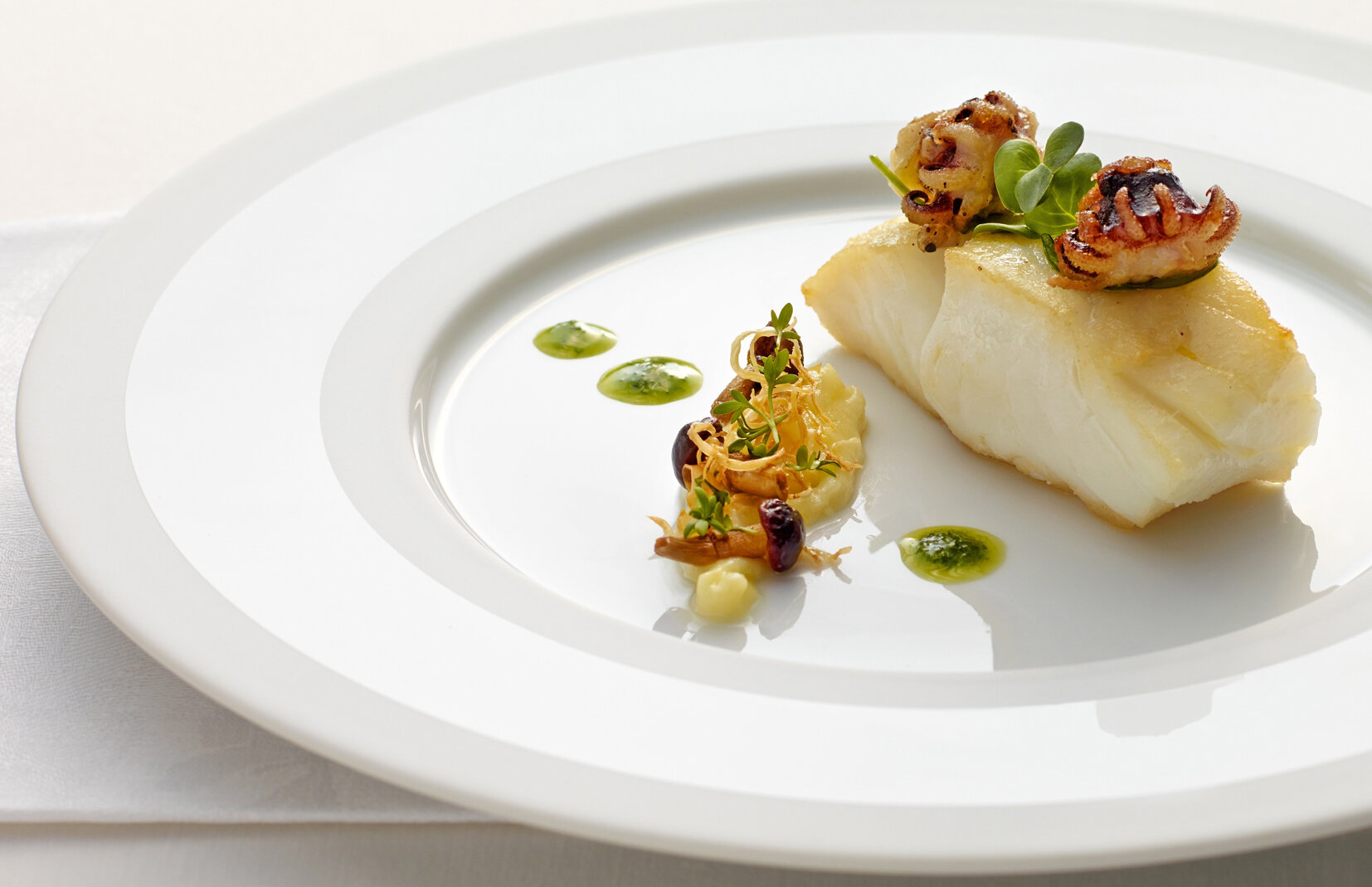 Care instructions high-end decors
Problem

Stains

Solution

Metal/cutlery abrasion may form on sandblasted surfaces, as hard porcelain is harder than metal. This abrasion is easily removed with a rinsing sponge and a cleaner, e.g. Etolit.

Result

Visually beautiful surfaces that are hygienic.

Problem

Discolorations

Solution

Please do not place any strongly staining foods, e.g. spice pastes, on sandblasted surfaces. These discolorations cannot usually be completely removed with a rinsing sponge and Etolit.

Result

No stains on the plate.

Problem

Scratches

Solution

Treat light scratches in the high-gloss surfaces of decor "Oyster" and "Luxury" with a suitable silver care product (liquid cleaner, silver care cloth).

Result

Vaporized surfaces without scratches

Problem

Stacking

Solution

Please stack plates and platters on top of each other and do not push them into each other sideways. When storing in a stack, an intermediate layer of molleton, fleece or kitchen crepe is recommended.

Result

The feet of plates and platters can no longer scratch the decorated surface.

Problem

Solution

Result
PRODUCT SERVICE
Care instructions materials