Healthcare
Schönwald
DONNA Senior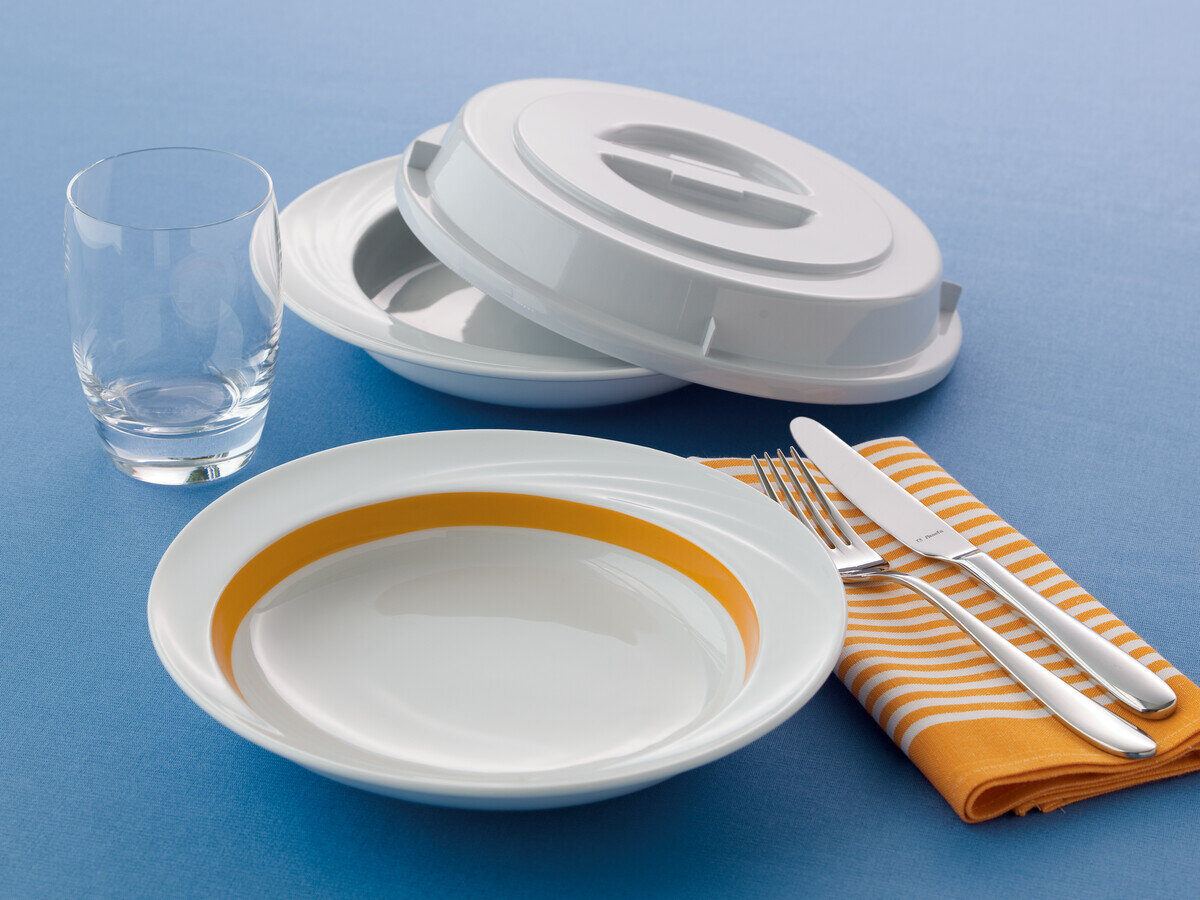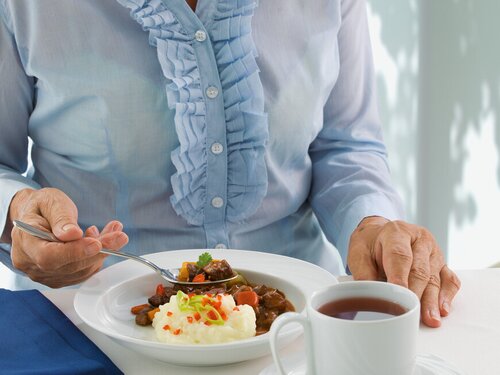 Facilitated by small functional aids DONNA senior makes it easier for older people with reduced mobility and coordination and at the same time stylishly conceals their limitations. In order to avoid a special status at first glance, the porcelain picks up the DONNA shape from SCHÖNWALD and blends seamlessly with this tried-and-tested collection.
Raised grip at the transition from coupe to rim for single-handed use.
Easy to grip thanks to the raised rim on the plate
Discreet stripped edge in the transition from the rim to the side. Helps diners to pick up food safley, even if they have a week and unsteady hand.
Suitable for use with plate covers.
Water runs off easily in the dishwasher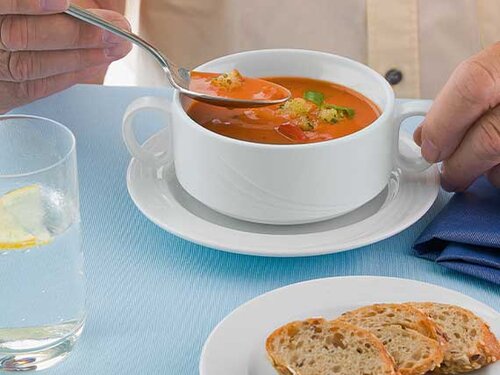 Greater diameter for easier spooning and drinking.
Extra large and wide handles with heat-insulating protective which make cups easier and safer to hold.
Good stackability saves precious storage space.
Protection against tipping (low well in the saucer).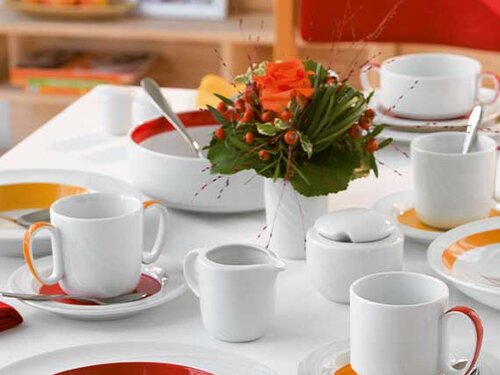 therefore attaches particular importance to special, age-appropriate color design in strong, extra contrasting tones. Thus the transition from the saucer to the flag is easily recognizable, and setting down the cup is not a stumbling block.
Price per piece, plus VAT; Prices may vary for requests for deliveries abroad