BHS tabletop showrooms – Home of tableware
Discover the fascinating world of our brands: BAUSCHER, SCHÖNWALD, PLAYGROUND, HEART&SOUL as well as our national cooperation partners SOLEX and SPIEGELAU. In our three different showrooms, we offer you much more than a simple product presentation.
New from June 2023: Our latest showroom in Heusenstamm, located just 20 km from Frankfurt Airport, promises guests a unique experience.
BHS tabletop showrooms: Experience tableware first hand
Immerse yourself in a unique experience where you not only get to see our products up close, but also assess their quality and experience the look and feel of the decors up first hand. But for us, it is even more important to interact with you and make your choice of tableware a personal experience.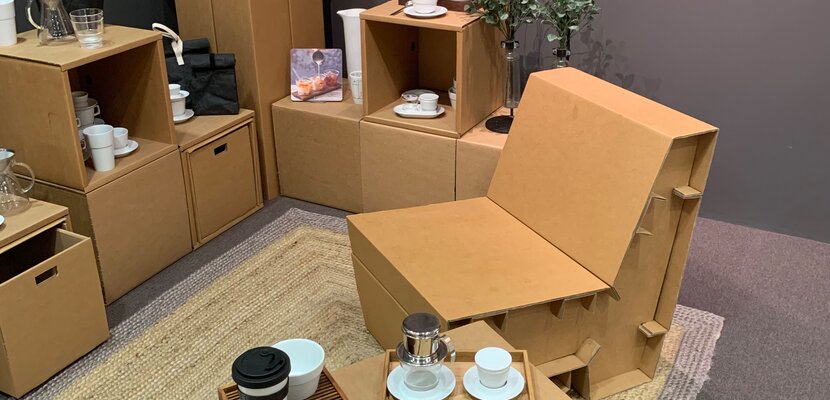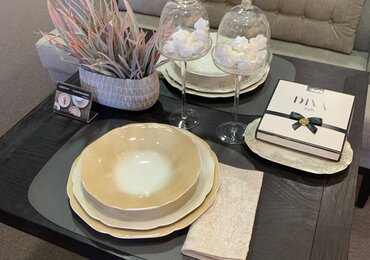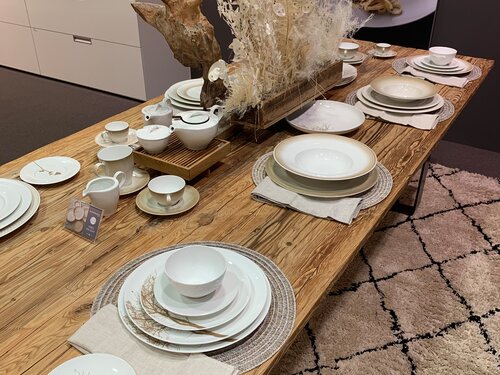 In our showrooms you have the opportunity to get active yourself. You can choose the products directly, put together different tabletop settings and try out their possible uses. Our local sales staff are, of course, on hand to offer advice and assistance to help you with individual consultation and to find the perfect tableware solution for you.
Renowned brands in the BHS tabletop showrooms
Our range includes all brands of BHS tabletop. At BAUSCHER, everything revolves around functional and timeless professional porcelain. The SCHÖNWALD brand stands for modern and trend-conscious concepts. PLAYGROUND offers a unique blend of different materials, while HEART&SOUL enchants guests at first sight with its charming Vitreous China.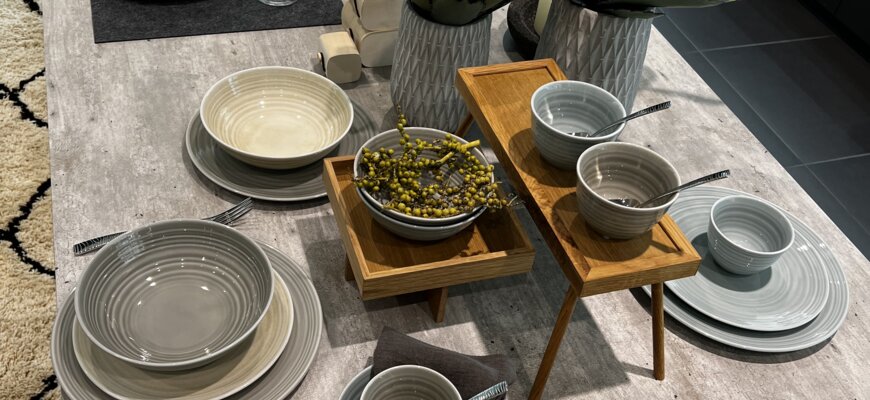 To complete your tabletop setting, we work closely with our national cooperation partners SOLEX and SPIEGELAU. SOLEX is a traditional family business with over 40 years of experience in the production of high-quality cutlery. Here you will find products that combine the highest quality, reliability and flexibility.

The glasses from SPIEGELAU impress with their refined and elegant shapes. With their high-quality workmanship and functional yet aesthetic design, they have become firmly established in the hotel and catering industry worldwide.

BHS tabletop showrooms and their locations
Visit one of our three showrooms at Schönwald, Weiden in der Oberpfalz and Frankfurt-Heusenstamm and be inspired by our diversity and expertise. Please note that we offer appointments by arrangement in order to provide you with the best possible personal consultation.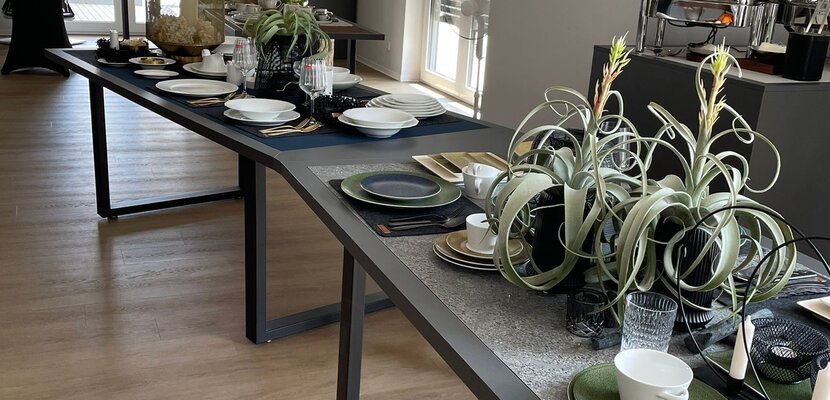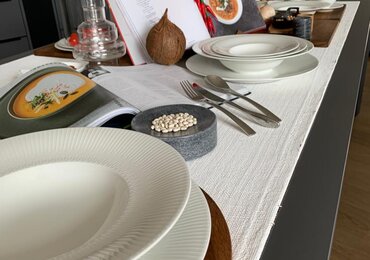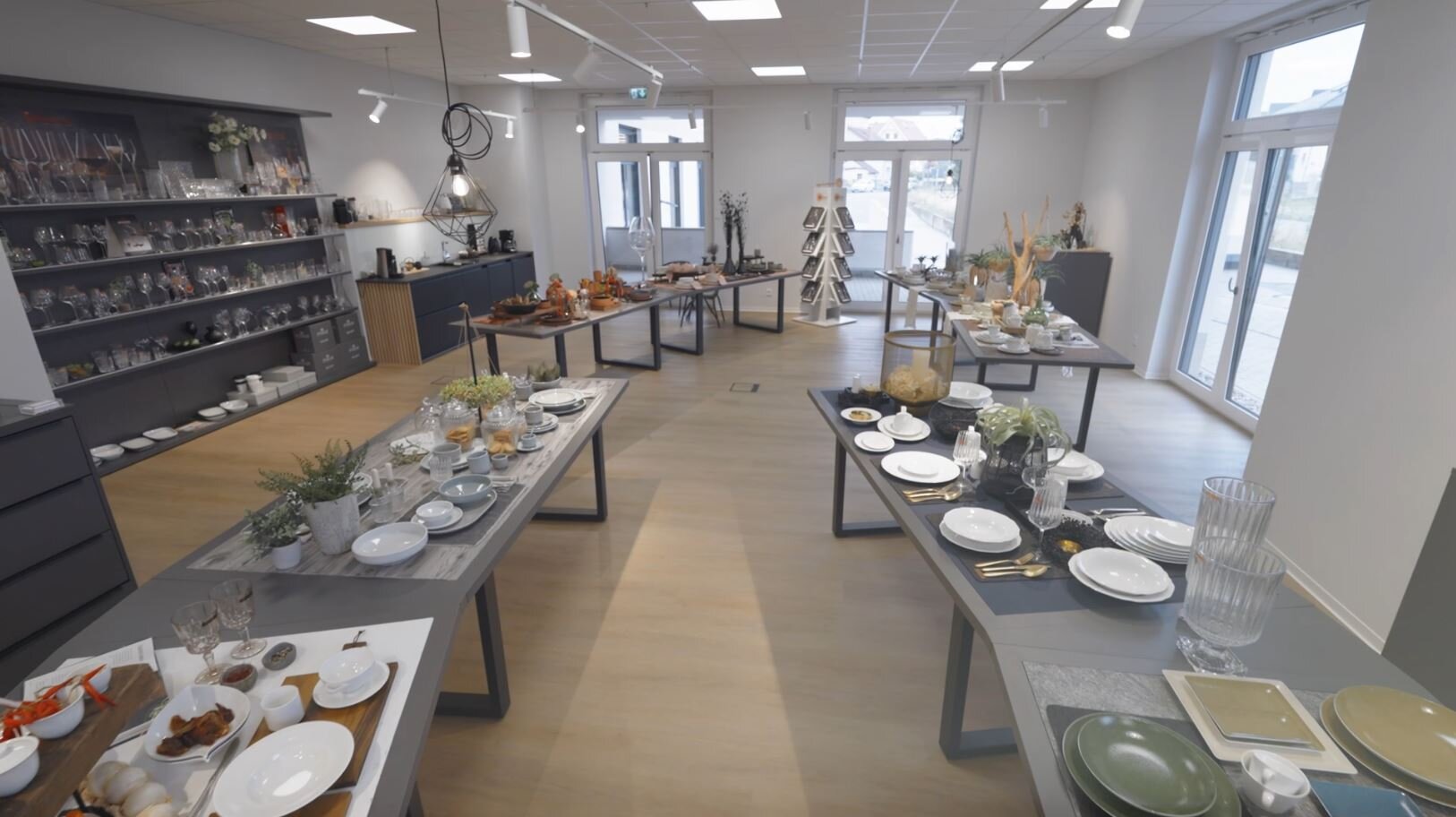 NEW! BHS tabletop showroom: Heusenstamm, Frankfurt
Brand new: Since June 2023, we have a new showroom. At only 20 km from Frankfurt International Airport, the showroom in Heusenstamm is an ideal opportunity to welcome international customers and sales partners.
To schedule an appointment directly, please contact Ms. Sandra von Keitz at the following telephone number:
+49 170 528 382 9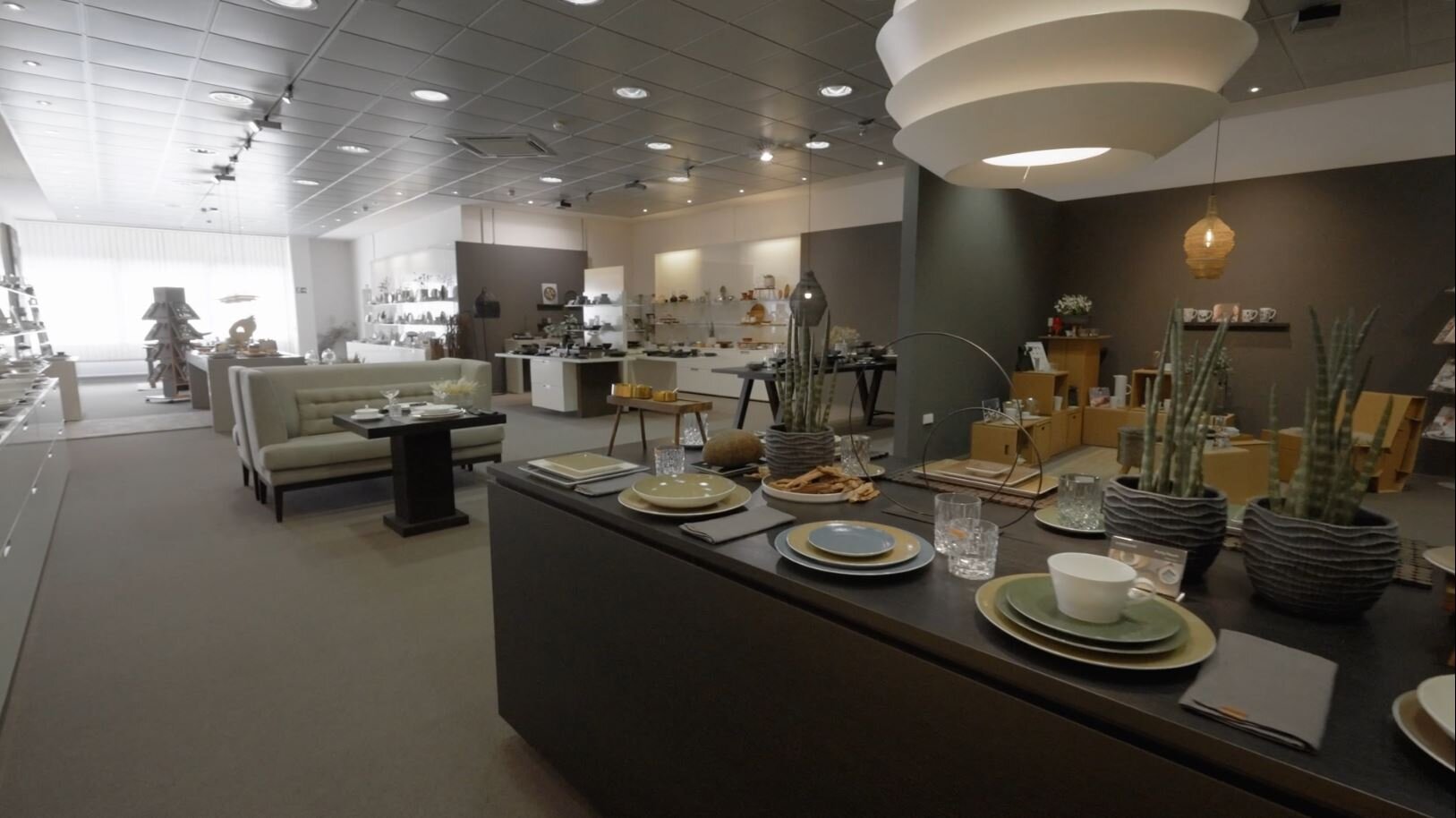 BHS tabletop showroom: Schönwald
To schedule an appointment directly, please contact us at the following telephone number:
+ 49 9287 560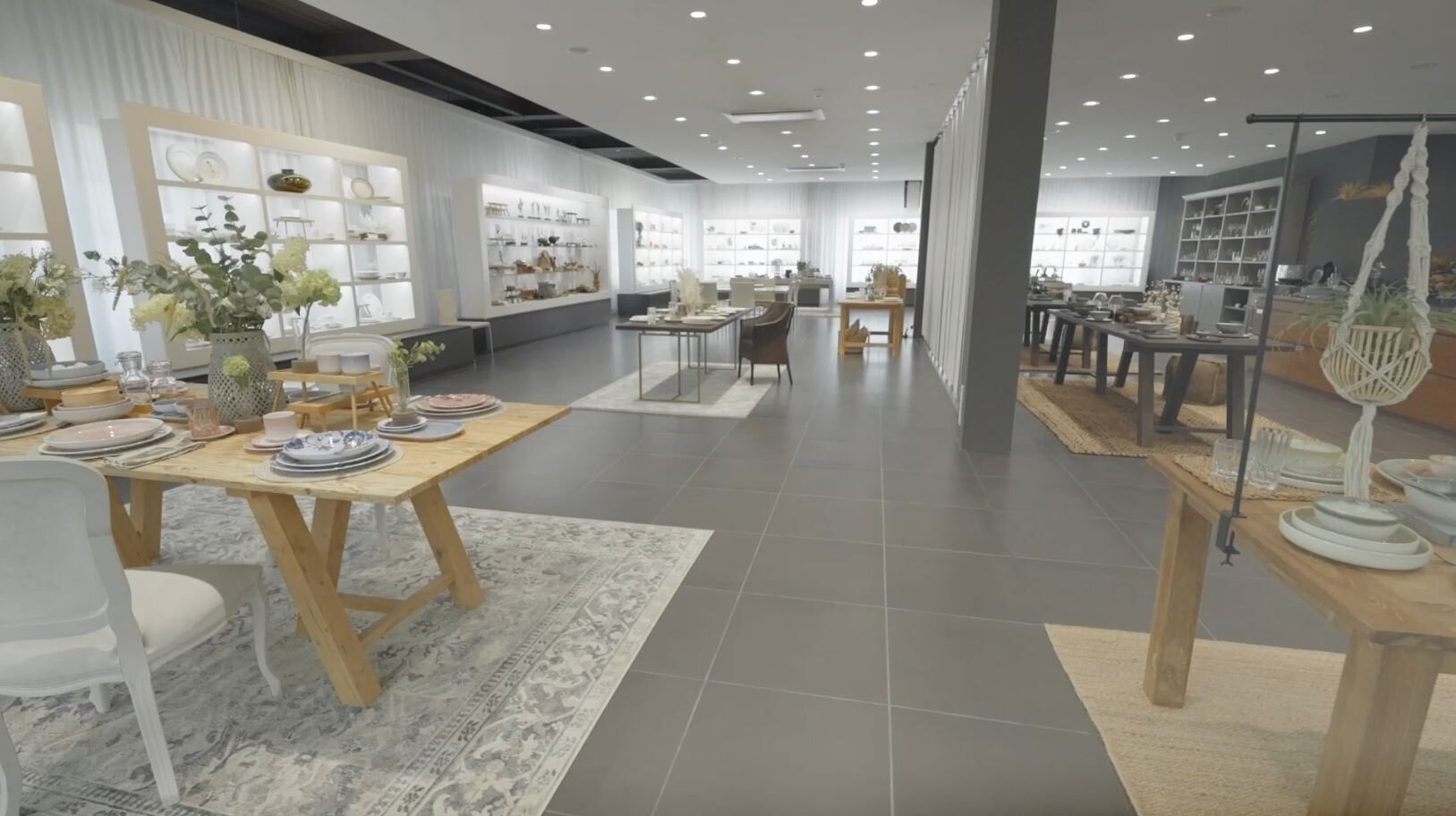 BHS tabletop showroom: Weiden in der Oberpfalz
Explore an exclusive selection of tableware items from our healthcare partner, specifically tailored to meet the demands of the healthcare industry. Please note that these products are exclusively showcased in our showroom located in Weiden.
To schedule an appointment directly, please contact us at the following telephone number:
+ 49 961 820

Visit the showroom gast-haus in Erwitte too
On an exhibition space of 130 m², a curated product selection from the four brands of BHS tabletop AG is presented. The national cooperation partners Solex and Spiegelau/Nachtmann are also represented. This showroom is operated by our local contacts Meinolf Heiermann and Markus Stromberg.
Contact via the following phone number: +49 1520 5902311 or email: info@gast-haus.com
Address: Lippstädter Str. 4 | 59597 Erwitte
Are you facing the difficult choice of selecting new tableware that will delight your guests?
Our experts are here to assist you in creating the perfect table culture for your restaurant. From timeless elegance to modern and innovative designs, together we will find the tableware that will enchant your guests.
After an initial conversation, we warmly invite you to visit our showroom to achieve even greater success in your tableware selection. Here, you can experience the chosen tableware firsthand and be convinced of its quality and aesthetics. Our extensive range of patterns and designs will inspire you and help you make the perfect choice for your restaurant. Schedule an appointment today for a personal consultation and a showroom visit!