FAQ about porcelain, ceramics, wood and co.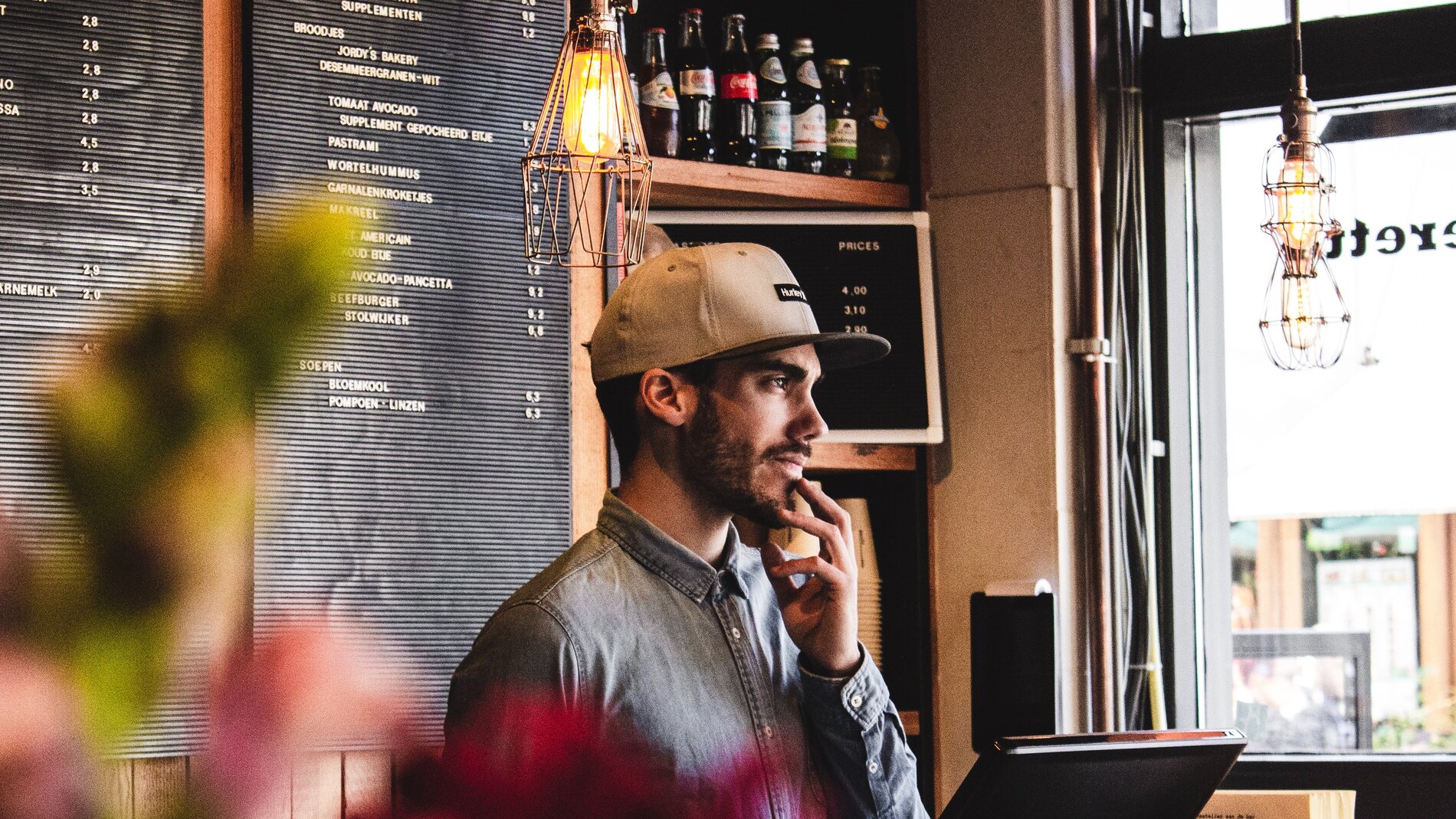 Who, how, what? Questions about questions about porcelain, ceramics and Co.
Information about the materials
The quality of raw materials is regularly tested by a certified laboratory. Internal quality checks after each production step. Final quality control by hand before storage of the articles, e.g. to ensure compliance with our specified tolerances. Benefit for customers and employees: BHS tabletop articles do not emit any harmful substances, in particular no lead.
NOBLE CHINA is a thin, innovative hard porcelain that does not contain any lead, cadmium or animal components. Fired at over 1,400 °C, the revolutionary porcelain mass surprises with a durability that sets new standards. Therefore, despite the fineness of the body, the items are surprisingly resistant to edge impact and damage to the glaze, making them extremely durable. The delicate, cream-colored shade BoneWhite supports the impression of unobtrusive elegance.
Hard porcelain is made from natural materials that are subject to variations. During the manufacturing process, the articles are subjected to very high firing temperatures in order to achieve a high density of the glaze. This can result in tolerances in the filling quantity, size or weight of individual articles. BHS tabletop maintains low tolerances so that, for example, the stackability of the articles is always ensured. The same applies to the tolerances of filling quantities for tops. This means that, for example, fully automatic coffee machines do not have to be permanently readjusted with regard to the filling quantity.
Weight tolerance: - 5% / + 10%
Height tolerance: + - 3%
Diameter tolerance: + - 1.5%
All BAUSCHER and SCHÖNWALD articles comply with the requirements of Directive 2005/31/EC and Regulation (EC) No. 1935/2004 of the European Parliament and of the Council of 27 October 2004 on materials and articles intended to come into contact with foodstuffs and repealing Directives 80/590/EEC and 89/109/EEC (OJ EU No. L 338 p.4).
BAUSCHER and SCHÖNWALD decorations are produced exclusively with lead-free, water-based inglaze colors. These sink into the glaze at 1,200°C in the decor firing and combine with it to form a single unit. As a result, the decoration is protected from mechanical and chemical stresses and the decorations remain brilliantly luminous even after many years of use.
Plates without a flag are called coup plates in porcelain language. They do not have a stepped rim.
Porcelain properties
Everyday catering demands professional tableware, especially with regard to edge impact resistance. Nothing is more unsightly than chipped edges on plates and the rims of tops. Hard porcelain is characterized by very good edge impact resistance values, although this can vary depending on the design of the articles. This means that your tableware will remain in perfect condition for a long time.
Hard porcelain tableware from BHS tabletop is resistant to the heating speeds and maximum temperatures of all commercially available ovens, microwave ovens, combi steamers and salamanders. However, it is essential to avoid exposing hard porcelain items to an abrupt temperature change (T-shock) of more than 220 K in either direction.
Critical examples are:
Hard porcelain portion with room temperature of 20°C is placed in preheated oven with more than 240°C. Hard porcelain portion filled with food frozen at -20°C is placed in oven preheated to more than 200°C.
Hard porcelain portion is preheated to more than 200°C and then filled with a food frozen at -20°C. Hard porcelain portion preheated in oven to 240°C is placed on 20°C cold base (sideboard, etc.). It is better to put a thicker tea towel between them or use a grid.
It is also recommended in the oven to place the porcelain item on a grid and not directly on the hot oven floor.
The temperature difference of +/- 220 K given here is based on past experience. Above this temperature difference, hard porcelain items can suffer cracks in the event of a shock-like temperature change.
Porcelain from BAUSCHER and SCHÖNWALD is resistant to chemicals, alkalis and acids. The lead-free glaze is therefore not damaged and meets all hygiene standards.
Contents of jugs, tops, bowls are measured "full of line".
Diameter tolerance: + - 1.5%.

Porcelain care and handling
The so-called cutlery abrasion is manifested by gray residues on the glaze. This can be explained simply because metal is softer than the porcelain glaze. Metal abrasion does not damage the hard glaze and can be removed with porcelain cleaning agents such as Etolit.
Hard porcelain from BAUSCHER and SCHÖNWALD without and with decoration is microwave safe. The only exceptions: Decors finished with precious metals such as platinum, silver and gold may not be used in the microwave. Damage to the decor or the appliance may occur.
White porcelain is unrestrictedly dishwasher safe. This also applies to tableware in which the glaze itself serves as a decoration (colored glaze). However, decorated porcelain from BHS tabletop can also be cleaned in the dishwasher without any problems. This is due to the inglaze decoration process in which the decoration fuses with the glaze.
Please use the cleaning agents and dosages recommended by the appliance manufacturer.
High-end decors are vaporized or sandblasted and are thus particularly refined but also sensitive to scratches. It is recommended to protect them from mechanical stress as damage to the decor may occur.
Stacking:
Please stack plates and platters on top of each other from above and do not push them into each other sideways. The feet of plates and platters can scratch the decorated surface. When storing in a stack, it is recommended to use an intermediate layer of molleton, fleece or kitchen crepe.
Metal Abrasion:
Metal/cutlery abrasion can form more easily on sandblasted surfaces because hard porcelain is harder than metal. This abrasion is easily removed with a dishwashing sponge and a cleaner such as Etolit.
Discoloration:
Please do not arrange strongly staining foods e.g. spice pastes on sandblasted surfaces. These discolorations cannot usually be completely removed with a rinsing sponge and Etolit. Please treat discolorations and light scratches in the high-gloss surfaces of vapor-deposited porcelain with a suitable silver care product (liquid cleaner, silver care cloth).
Service
PLAYGROUND can be purchased exclusively through BAUSCHER and SCHÖNWALD and is reserved for the catering industry. Simply fill out your order request online and send it directly to one of the brands. Our sales team is looking forward to your request and will contact you immediately.
Please simply send your appointment request to the email address below:
playground@bauscher.de
playground@schoenwald.com
Our sales team will contact you immediately.
You can download the current PLAYGROUND catalog here.
If you would like to receive a printed catalog, simply send a short email to info@playground.de.
Yes. You can order samples of selected products at special conditions. However, the number of samples you can order at special conditions is limited! Please send your sample request directly to one of the following email addresses of our partners:
playground@bauscher.de
playground@schoenwald.com
No, PLAYGROUND items can only be delivered as shown. However, if you are interested in customization, our partners BAUSCHER and SCHÖNWALD offer a comprehensive service for porcelain.
Yes, we cooperate with partners worldwide via the distribution network of the BAUSCHER and SCHÖNWALD brands. Simply send us your inquiry if you are interested.
The prices of Playground items may differ in different countries. The reason for these price differences is based on the fact that our distributors are independent companies that adapt their business terms and pricing policies to the respective economic situation in the given country. In this respect, we have no influence on the individual pricing in the respective country.
Please contact the customer service of your dealer/distributor.
If you want to be informed about news from PLAYGROUND, simply subscribe to the newsletter of one of our partners - BAUSCHER and SCHÖNWALD.
You have the possibility to unsubscribe at any time at the end of each newsletter.