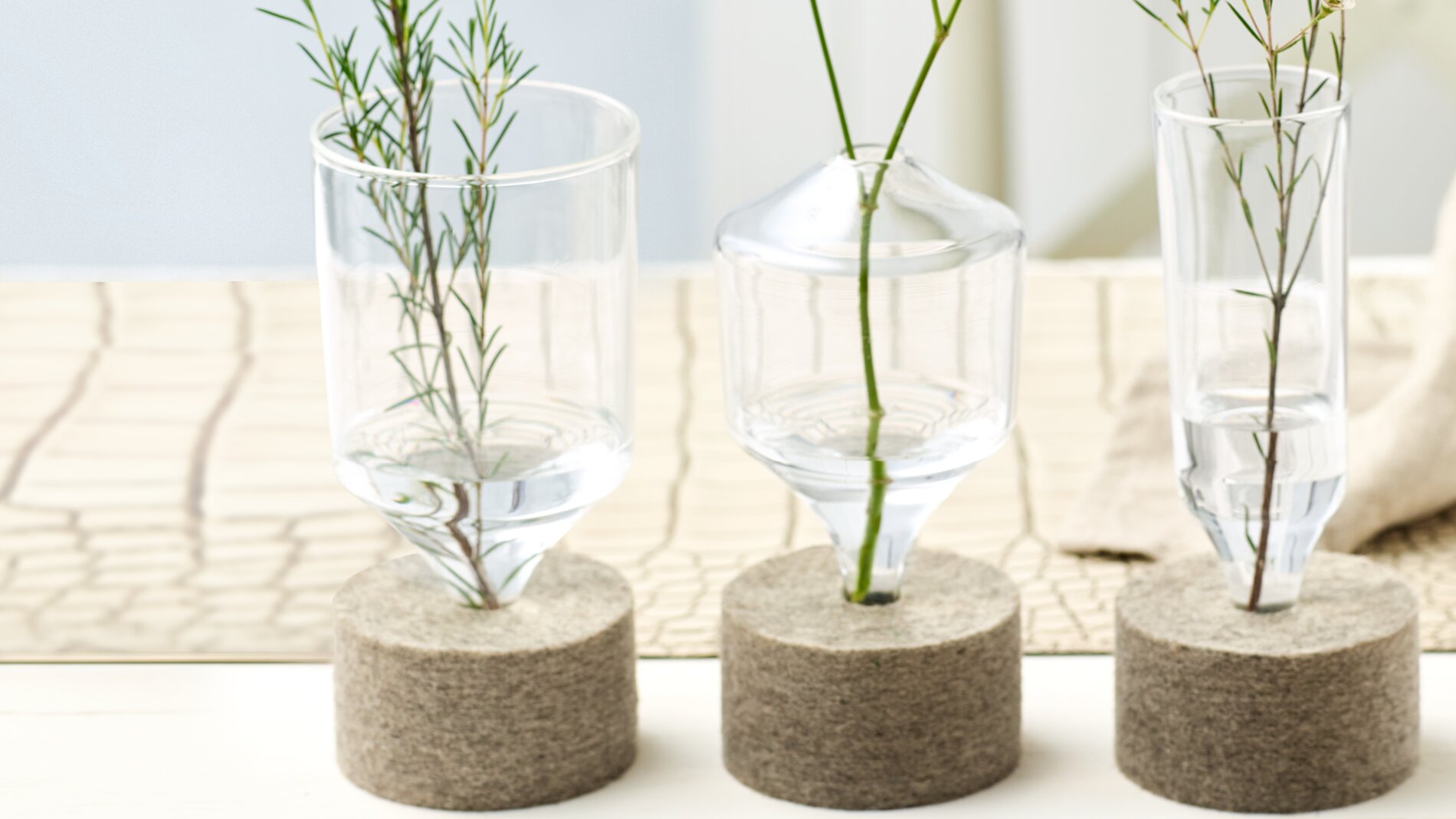 Product Features Slow Coffee Maker
The glass jugs are made of borosilicate glass and are therefore heat and resistant to thermal shock. The filters are made of two layers of 18/8 stainless steel mesh: The outer layer is made of an etched stainless steel filter and the inner layer is a micro-sieve filter. Due to these two interconnected filter layers, no separate paper filter is needed for the preparation of the coffee. Thus, no aroma oils, as is often the case with conventional paper filters, are filtered out and you get a natural, better tasting coffee. The gold-colored filter also has a titanium coating. The filter, just like the pot, can be cleaned in the dishwasher. For long-lasting results, it is recommended to always rinse the filter with cold water immediately after use. If the holes become clogged, the filter can also be cleaned with a mixture of baking soda and water.
Dishwasher safe
Microwaveable (without filter)
Not oven safe
The articles are handmade of borosilicate glass. This material is insensitive to thermal shocks. The airless space between the two glass walls creates thermal insulation, which prevents fogging of the glass inside and outside. Food stays hot or cold much longer through the void than with porcelain or stoneware. The items are perfect for serving small appetizers, soups, colorful desserts, etc. in an appealing, exciting way.
Dishwasher safe
Microwave safe
Oven safe up to max. 60°C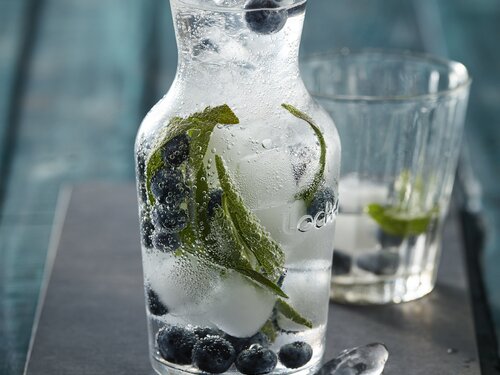 Gläser und Weithalsflaschen
Artikel aus maschinell gefertigtem Glas. Der Glasdeckel kann vollständig abgenommen werden, wodurch die Artikel einfach zu befüllen und zu verschließen/öffnen sind. Umweltfreundlich: Glasbehälter und Deckel sind wiederverwendbar und recycelbar. Die Deckel sind nicht spülmaschinengeeignet (Lack kann sich lösen) und nicht mikrowellen-geeignet. Glasartikel sind perfekt geeignet für ein sicheres und hygienisches Aufbewahren/ Präsentieren von Speisen und Getränken.
Spülmaschinengeeignet
Mikorwellengeeignet
Nicht ofenfest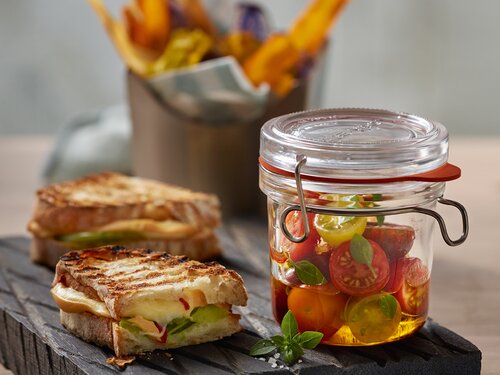 Es handelt sich um maschinell gefertigtes Glas. Der Glasdeckel kann vollständig abgenommen werden (Patent pending):
einfach zu befüllen
einfach zu verschließen/ zu öffnen
einfache Entfernung des Metallbügels
Elastische Klemme aus Edelstahl ist abnehmbar, dadurch kann das Glas auch in der Mikrowelle verwendet werden.
Umweltfreundlich: Glasbehälter und Deckel wiederverwendbar und recycelbar
Dichtungsring aus lebensmittel-echtem Naturgummi
Die Gläser sind stapelbar.
Luftdicht verschließbar, gefriergeeignet.
Sicheres Aufbewahren der Speisen.
Spülmaschinengeeignet
Mikrowellengeeignet (ohne Edelstahlbügel)
Ofenfest bis max. 60°C
Erhältlich in den Größen 5, 9 und 13 cm. Mundgeblasene Glasclochen aus dünnwandigem, leichten und dennoch robusten Borosilikatglas, dass aufgrund der hohen Temperaturbeständigkeit besonders hitzebeständig ist.
Für die Größe 17 cm gilt: mundgeblasene Glascloche aus bleifreien Kristallglas.
Spülmaschinengeeignet
Mikrowellengeeignet
Nicht ofenfest
Die Vasen bestehen aus einem Vasenkörper, welcher in den mitgelieferten Filzsockel gesteckt
wird. Bei dem Vasenkörper handelt es sich um maschinell gefertigtes Borosilikatglas, welches
dünnwandig, leicht und robust ist. Der Filzsockel ist aus hochwertigem Industriefilz (Wollfilz) gefertigt. Vase und Filzsockel können nicht einzeln bestellt werden.
Spülmaschinengeeignet (ohne Filzsockel)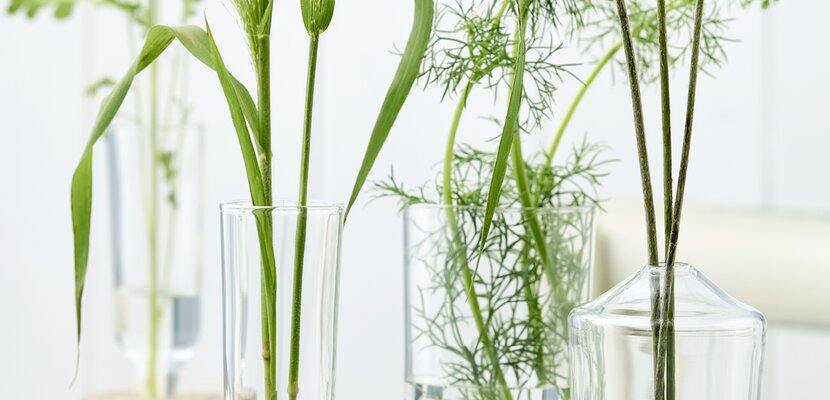 Bei den Glasstrohhalmen, angeboten in 16 cm und 23 cm Länge, handelt es sich um Borosilikatglas, das eine hohe Temperaturbeständigkeit von
-50 bis +150°C aufweist. Die Artikel sind aus extrem stabilem Spezialglas
hergestellt, das sehr belastbar ist. Durch die Materialität Glas ist der Artikel frei von Weichmachern wie BPA.
Die Artikel sind eine umweltfreundliche und wiederverwendbare Alternative zu herkömmlichen Plastikstrohhalmen. Sie können in der Spülmaschine oder von Hand mit einer Reinigungsbürste, die ebenfalls im Playground Sortiment angeboten wird, gereinigt werden. Die Bürste darf ebenfalls in der Spül-maschine gereinigt werden.
Spülmaschinengeeignet
Mikrowellengeeignet
Nicht ofenfest
Temperaturbeständig von -50 bis +150°C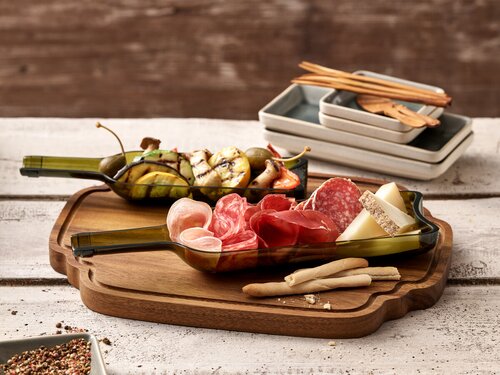 Die angebotenen Artikel sind aus echten Weinflaschen hergestellt, die auch von Weinkellereien verwendet werden. Die Flaschen werden mit einer speziellen Technik halbiert und die Kanten aufwändig glattgeschliffen. Die halbierten Weinflaschen sind auf der Unterseite angeschliffen, um einen sicheren Stand zu gewährleisten. Kleine Bläschen im Glas und leichte Farbschwankungen können vorkommen.
Spülmaschinengeeignet
Mikrowellengeeignet
Nicht ofenfest
Bei den AMUSE Artikeln handelt es sich um
handgefertigtes Borosilikatglas, das eine hohe Temperaturbeständigkeit aufweist. Der "AMUSE Tower" besteht aus vier Teilen, die sich ineinander zu einem Turm stapeln lassen. Der Gastronom hat so die Möglichkeit seinem Gast die Komponenten einer Speise getrennt zu servieren. Die Teile sind einzeln oder gestapelt einsetzbar. Ideal z.B. auch für den Einsatz im Zimmerservice oder der Bar. Die "Amuse Bowls" sind stapelbar und somit perfekt geeignet für platzsparende Präsentationen von vorportionierten Speisen wie Frühstückscerealien, Suppen, Desserts, etc. auf dem Buffet.
Spülmaschinengeeignet
Mikrowellengeeignet
Nicht ofenfest
Price per piece, plus VAT; Prices may vary for requests for deliveries abroad