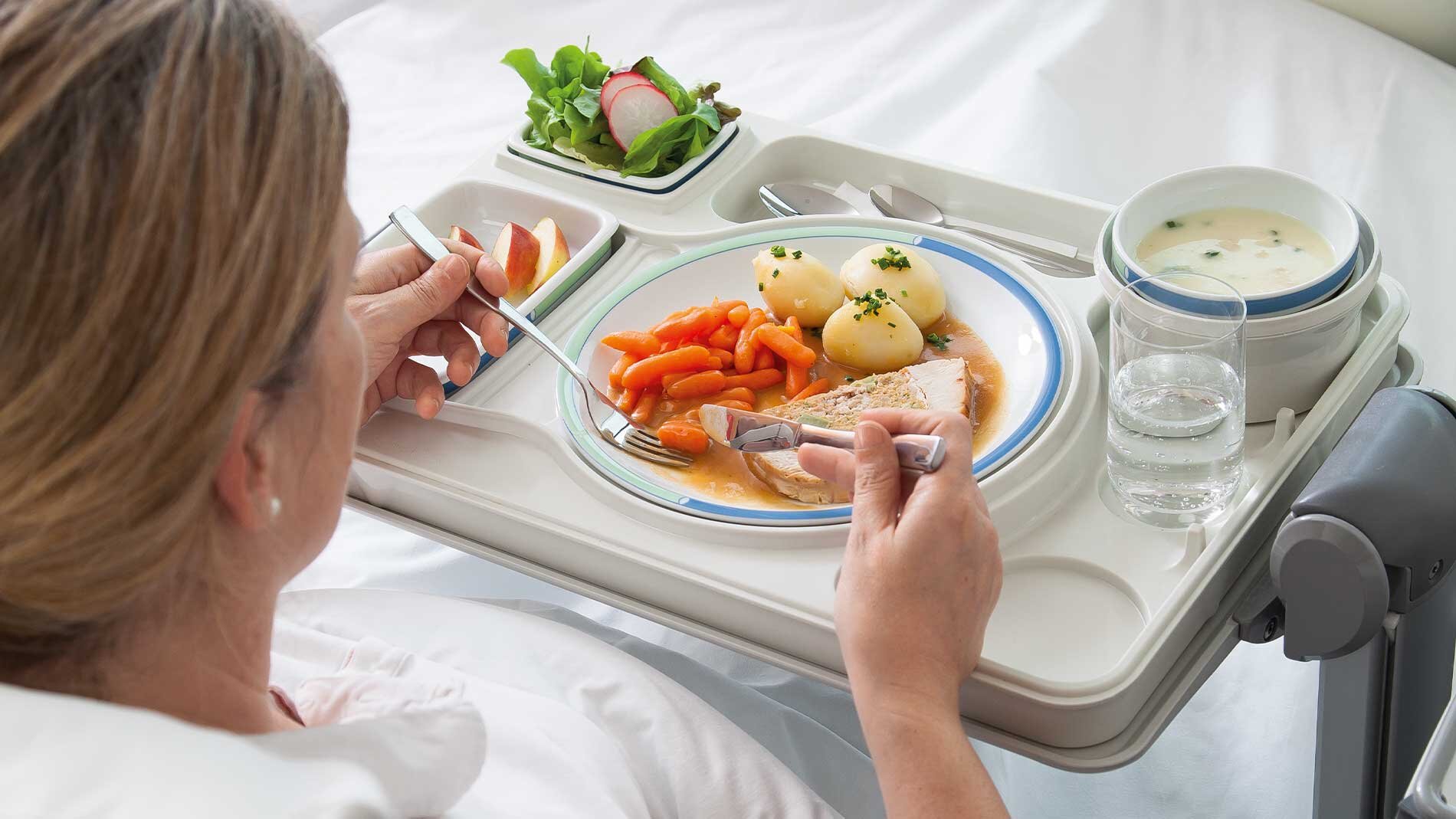 Tableware for hospital and care according to HACCP
The distribution of meals in hospitals and care facilities demands a logistical top performance. Providing patients with temperature-controlled food in accordance with HACCP in the morning, at lunchtime and in the evening requires porcelain that fits perfectly into the processes. That is why our system tableware is stackable to save space and fired at 1400°C, so our glazes are abrasion and scratch resistant. When broken, it does not splinter into small pieces, but remains in large fragments.
The design is customized: Cup handles are reinforced for a more secure grip, bowls are spill-proof for smooth transport, and plates have dividers. In addition to functionality, appearance is also a selection criterion, so you can choose from our inventory designs or develop your own design with our creative team.
INDUSTRY SOLUTIONS
Porcelain for compact systems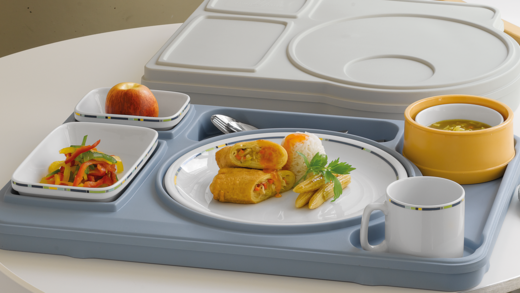 Perfect for long and safe transport
Compact system means that the porcelain comes to the patient in a double-walled upper and lower part. This ensures hygiene standards and stores heat and cold.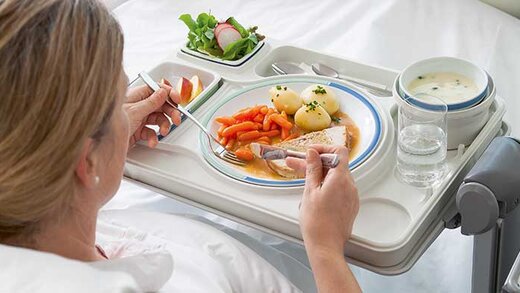 In addition to the upper part, the dishes are given a lid to enable transport, which should not only be safe, but also keep the food warm over long distances. In the lower part, thermally separated recesses are provided for our precisely fitting system porcelain.
System tableware in a trolley with circulating air heating and cooling
The recirculating air system is popular in hospitals and care facilities. The porcelain dishes for hot and cold meals are thermally separated in the trolley, although everything is on one tray. For this system, there are numerous plates, bowls and cups with high-temperature resistant covers for every purpose and tray configuration. In addition, this system is ideal for longer distances.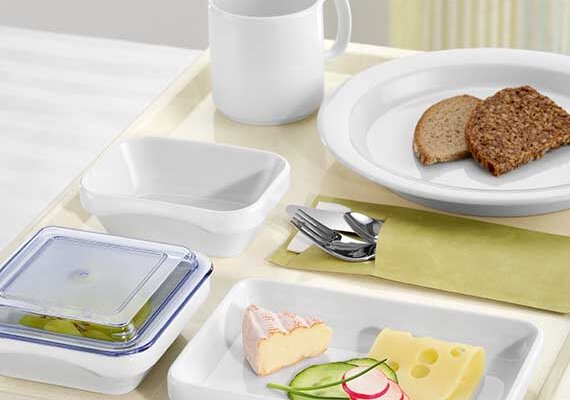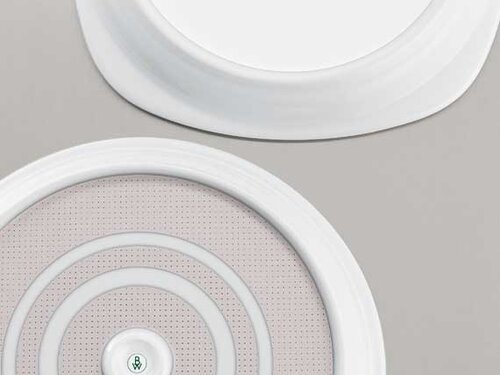 Keeping food hot by heating porcelain with induction systems
Cooking in pots on induction is the norm today, but we go one step further. For our system porcelain, we have developed a silver coating that enables plates and their food to be kept hot, reheated and regenerated. The coating is baked onto the underside of the plate and creates an ideal heat distribution. Thus, cold dishes can be placed on the same tray without separation from hot ones. For a good grip during transport, there are raised rings in the tray into which our plates and bowls fit ideally and are thus held securely.
HOSPITAL & CARE
Collections suitable for induction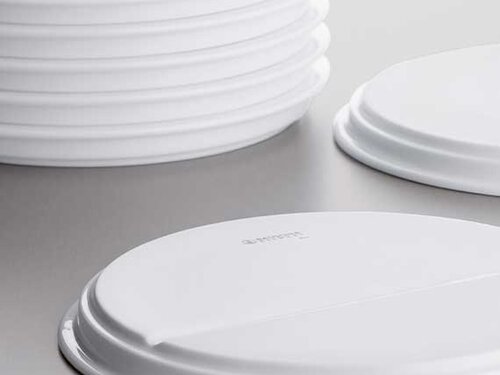 Full-surface heating of the plates through a flat bottom
With the active contact heating system, the dishes absorb heat into the porcelain through the full-surface flat bottom. The heat-retaining properties of the hard porcelain serve to transfer the heat to the food, bringing it to an HACCP-compliant temperature. Cold food is thermally separated and plates and bowls are given an insulated single cover. With this type of hospital tableware, its variety of items makes it possible to have a variety of trays assembly.
Individual consulting by our experienced technical staff
When planning a new or existing food distribution system, the focus is on optimized process flows. Each type of institution, whether hospital, nursing home or general care facilities, as well as the number of beds and the general local and logistical conditions always challenge the institutions.
Due to our long-time experienced professional staff, some processes could already be optimized or systems could be implemented in a new and smooth way. We are happy to accompany you from the planning stage, through food distribution tests, the preparation of placement proposals and tender texts, right up to commissioning.
Whether Cook & Serve, Cook & Chill or Cook & Freeze - we know all common passive or active systems and complement them with our functional system system.