Competent
Solutions. Guaranteed.
Food distribution is a demanding field where new challenges have to be met every day. In order to deliver optimally temperature-controlled food to patients in accordance with HACCP in the morning, at lunchtime and in the evening, many factors must be taken into account. The right choice of porcelain for your food distribution system has a great influence on the challenges mentioned and, of course, on the quality of your food.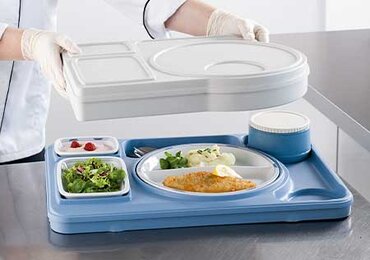 HEALTHCARE PARTNER
BHS HEALTHCARE IN NUMBERS
heating systems fit with our articles.
Unsere Leistungen
Healthcare Partner
Bereits seit Jahrzehnten sind die beiden Marken BAUSCHER und SCHÖNWALD die Full-Service-Partner im Markt. Egal, ob Sie sich bereits für ein Speisenverteilsystem entschieden haben und nach dem passenden Porzellan suchen oder noch offen in der Entscheidung für das System sind.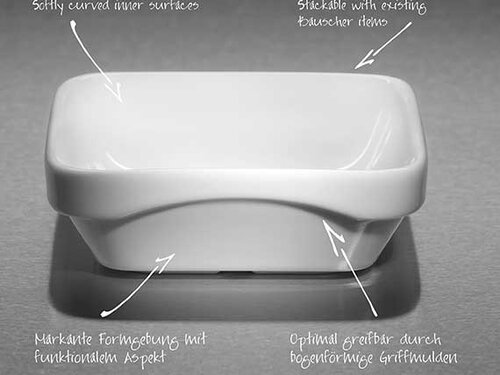 With AIRFLOW, the striking aesthetics of the design goes hand in hand with function and ergonomics. The curved shape was
specially developed for systems. It enables better air exchange, but is also oriented but is also geared to the benefits for people. It makes it easier for employees in the food distribution area handling. For patients, it is easy to use and and allows the meals to be presented in an appetizing
- a gesture of appreciation.
The innovative concept bundles a mixture of shapes
and colors in a range that can be flexibly adaptable to different areas. In canteens as well as in the system-compatible food supply on the ward. CHANGE creates a feel-good atmosphere, without losing the necessary functionalities for the daily routine.
AIRFLOW Air circulation system lunch