The right portion size
The presentation of a dish determines how much is eaten and how appealing it looks. The right presentation enhances a guest's experience and can also optimise how you use your resources. Conscious enjoyment is at the heart of things, emphasised by an appropriately detailed menu highlighting the high quality of the ingredients. If you want to set or adjust your portion sizes, you should also consider your choice of tableware. This sets the stage for successful presentation and enhances the 'dining out' experience.
The right portion size for happy guests
Actual consumption is something that can be controlled: guests will eat what they perceive to be a portion. And what is served on the table before them is central to this. When multiple bowls and dishes are within reach, this invites guests to help themselves to more. On the other hand, plates that are pre-portioned in the kitchen limit portion sizes.
When several small portions or courses are served, people usually eat less and more consciously. The feeling of fullness takes about 10–20 minutes to set in, so guests do not feel overfull and are happy to return.

Proper portioning with the right food styling
The harmonious interplay of food, decoration and the tableware used intensifies the taste experience. Not only can you play with the shape of the dishes, such as round, oval or square, but also with unusual accessories that provide variety and make a smaller portion look directly more interesting and delicious.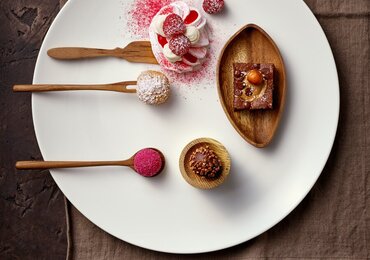 Skillfully stage normal portion sizes
To determine what the ideal portion size is, we compare it to its environment. Here we take a look at the relationship between content and presentation area, which is strongly related to the effect as well as the amount consumed. Thus, for the portion size for a plate, it is not only the plate size that matters, but also whether it is a rim plate or a coup plate. This is because a portion appears smaller on a large coup plate than on a wide rim plate with a small dining surface. This visual effect is enhanced by the use of deep plates.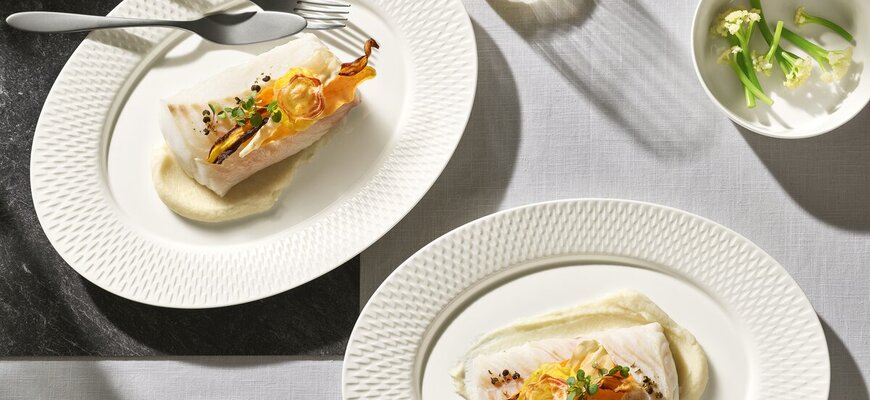 The dish name makes you want more
Apart from the food served at the table, the guest begins his order with the menu. The formulation of the dishes should therefore not be disregarded. For a suitable description, the focus should be on the target group, as well as on the price level accordingly, thus also the reading of the menu is already appetizing.