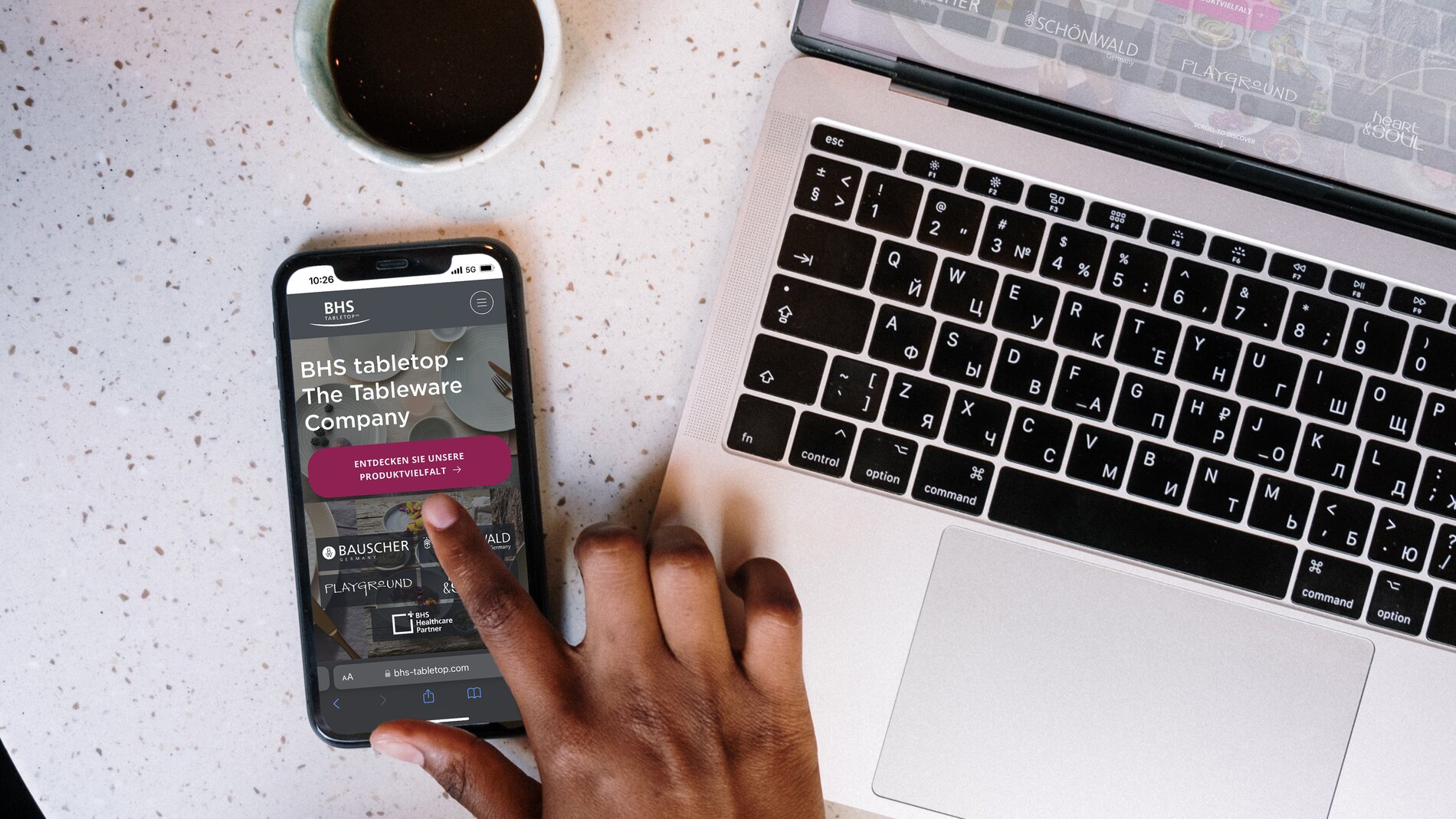 Press Relations / Blogger Relations
We will be happy to provide you with information material for your media coverage - whether texts, photos or video/audio footage. We look forward to your inquiries about the BHS brands as well as interview appointments and background discussions:
Julie Ulrike Lanz and Sabine Offermann
Phone +49 221 21 00 61
AGENTUR 21
Lindenstraße 82
50674 Köln
www.agentur-21.de
Can a team decide about the new tableware for a restaurant and lounge area in 20 minutes? Yes, if everything fits perfectly together: Interior, food and look & feel of the new items. The report on HYATT PLACE FRANKFURT AIRPORT shows a hotel where the overall ambience, team spirit and individuality are on the focus. The PERFECT MATCH collection of new HEART&SOUL brand supports the individual design of the hotel with unique items.
Schönwald inspires to discover the connections and brings the Alpine cuisine on very different plates.
You can be a barista to serve the best coffee, but you don't have to be.
If you want to make the most of this revenue generator at all levels, you need to adapt your coffee offering to the increased demands of your guests and use porcelain developed specifically for this purpose, which allows you to bring out the typical characteristics of each individual coffee speciality in the best possible way.
Numerous inspirations on the subject can be found in the multimedia report.
Press releases
Please note: These documents are available in German only!